It's been a few weeks since the holiday season wrapped up and I have finally had the time to test my favorite Christmas gift I received from Heather. This year my lovely wife, who knows me so well, went out and bought the 1pt Infusion Kit from Teroforma. I have to admit, I was a little skeptical when I first unwrapped it, I'm pretty traditional when it comes to my liquor (no mango flavored vodka on my selves). However, after spending a few weeks with this odd tea kettle like booze contraption, I'm pretty impressed.
I've always been into making my own cocktails since I picked up a copy of the Mr. Boston Bartender's Guide (must have recipe book for anyone into drinks) way back in my college days, so for a guy like me, this was the perfect gift. Plus, I'm spending the first half of the year working on my beverage photography portfolio, so the 1pt Infusion Kit is serving up some good inspiration to get me started. On top of all that, the design and shape of the kit is beautiful, so at the very least if I don't end up using it to become a pro mixologist, I'll have a really nice prop!
To go along with the infusion kit, Heather also gifted me Teroforma's Bottling Kit, which rounds out the do-it-yourselfer's home bar needs (or simply more cool bar props for photographers). The bottling kit comes with nice gold finished tools like a measuring spoon, peeler, jigger and funnel.
However, the bottling kit only comes with a single glass bottle with cork top and nowhere on the Teroforma site could I find more. A pity, if you want to build up a collection of blends, but with a little digging, I was able to find more of the same style bottles and corks for pretty cheap.
---
---
To use the kit is as simple as making tea. Put the spice blend into the stainless steal basket, drop that into the infusion bottle and pour in your desired spirt, then wait for it to steep. Although, the bottle only fits 325 mL so if you want to infuse a regular sized bottle you'll have to buy an extra packet of blend.
Personally, I just reused the same blend, pouring in the second half of the bottle and letting it steep longer than the first. They don't recommend this and the flavor might not be as powerful, but I still found them to be great. If you want you can buy single 8g packets of the various types of blends on the Teroforma site, but I think next time I'll just try my local spice shop and mix my own using the ratio of 8g of spice to 350 mL of liquid. The kit also comes with a little helpful recipe book to get you started, one cocktail suggestion per spice blend. I'm always down for a Manhattan so I had to try their twist on this very classic drink.
Sinhattan (Cinnamon Infused Bourbon Manhattan) Video Recipe Showing the 1pt Infusion Kit In Action:
This is not a sponsored post, however this post does contain affiliate links to some great photography gear, products or services I currently use or have used in the past. If you plan on shopping for some new great stuff, please click through the link and I'll receive a small commission. Every purchase helps me continue on my never ending quest to provide amazing content.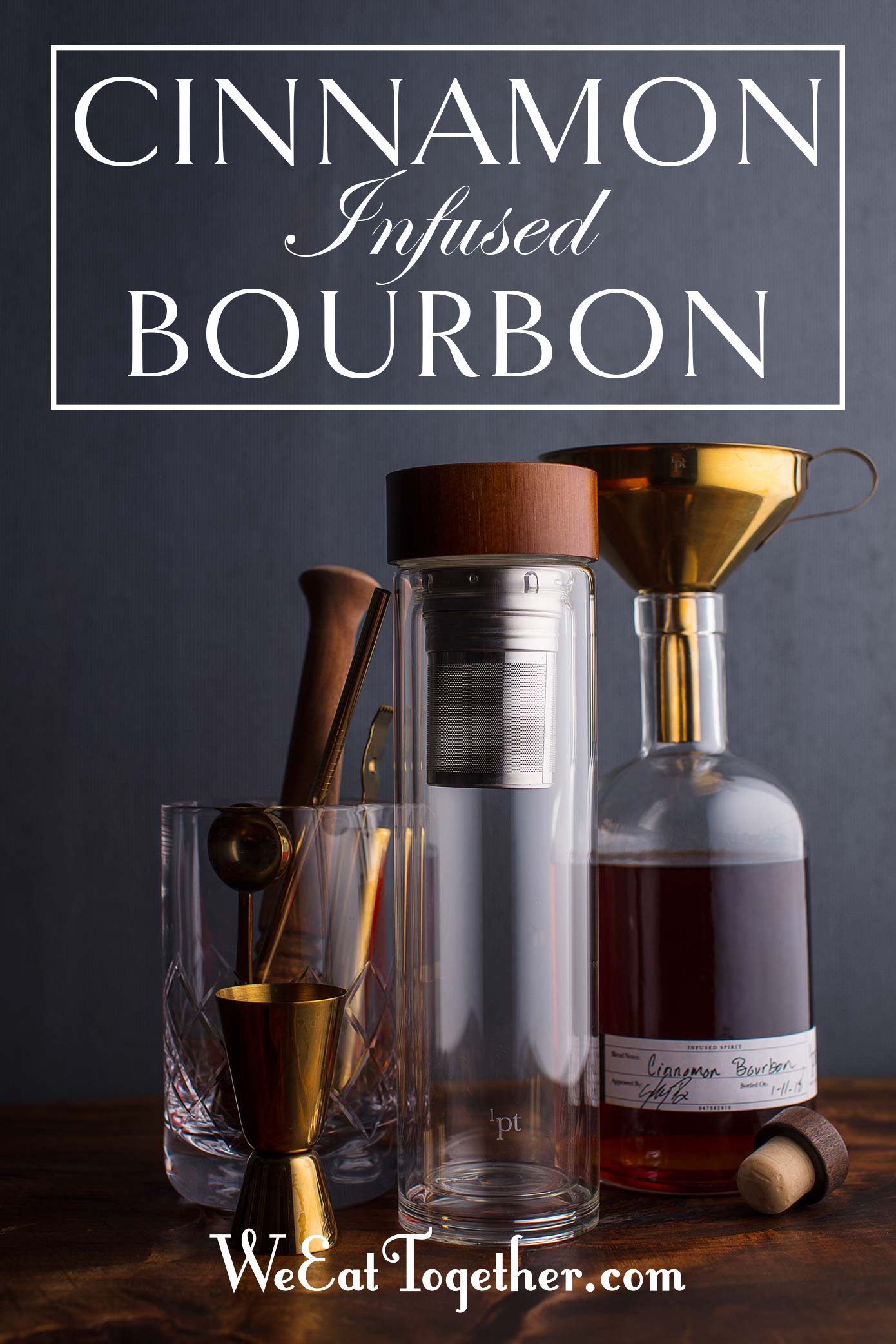 Google+ Comments