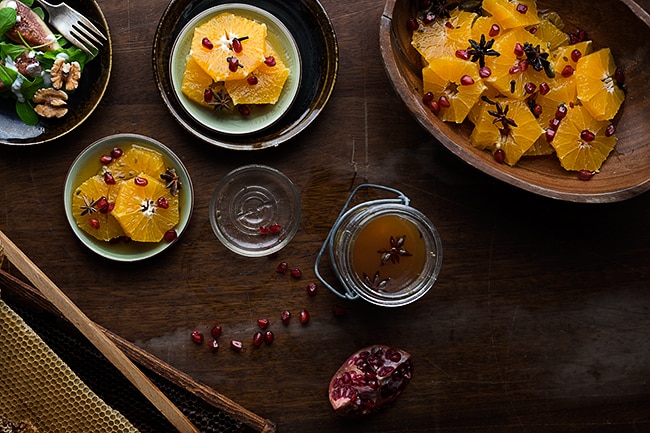 BACK IN THE SADDLE AGAIN, WE'RE BACK!
I know it's been a while since my last post and I thought for a while, that this blog might just disappear. To explain our long absence, since we started this blog, I've discovered that I'm gluten intolerant, at least I'm pretty sure and boy has that been a life changer.  Meals were quick before, cereal for breakfast, sandwich for lunch, not to mention snacks. Nothings quick anymore. I didn't realize how much of my diet relied on wheat; its in everything. I'm at the store looking for something to eat in the isles. Can I have this? Nope. How about this? Nope. What about this? Nope, Nope and Nope. We don't have fancy stores filled with gluten free foods here in Muscat, so to say the least I've had to get pretty creative. I've worn out a few foods along the way too. Now that my life is restoring to a somewhat normal routine, I'm back at it again. So to start this off, here are two recipes that are gluten free, sugar free, caffeine free and a 100% full of deliciousness.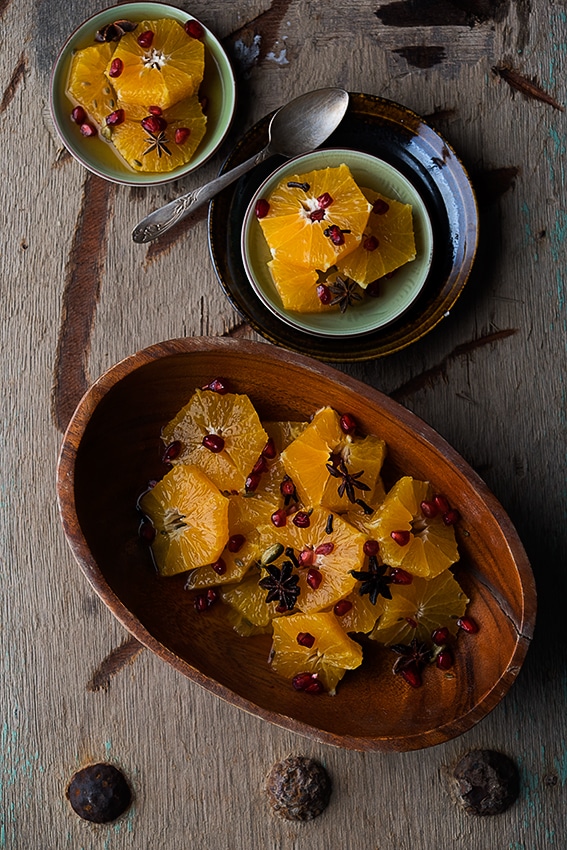 HONEY, GINGER SPICE & EVERYTHING NICE
I decided to make this a double recipe post as literally everything that makes the clementine dessert also goes into making the mulled apple cider recipe. So its a two for one special. I got the inspiration for these two recipes when searching on epicurious for seasonal foods.  On there site I found a great little animated map that shows a state by state seasonal chart of what foods grow in each month per state.  Awesome right? It's really helpful, as you can get a load of recipes per ingredient. Check it out here. So I found these two recipes and thought to myself, wow! Buy some apple cider and I can take the ingredients from one to make the other.
Another key to these recipes is that I've swapped sugar for honey and not just any honey either, but all natural Omani wadi honey. What makes Omani honey so special? No added sugar! At least the honey we are getting. No refinement and the beekeepers don't give sugar water to the bees, which in turn keeps it out of our recipes. More on honey coming soon…
CLEMENTINE DESSERT RECIPE WITH HONEY & GINGER SYRUP
This clementine dessert recipe could actually be a starter as well. It's wonderfully sweet, rich and fresh all rolled up into one. Unlike what you see in the photo, I would definitely strain the syrup before you serve it, I just left on all the spices for the photo's sake.  The original recipe called for sugar, which I replaced with all natural Omani honey. Try to get honey that has no sugar added, to make this sugar free.
Subscribe to get more great RECIPES!
Clementine Dessert Recipe WITH HONEY & GINGER SYRUP
Author:
Ingredients
1 cup water
1 cup honey
star anise
cardamom pods
whole ginger
cloves
fennel seeds
1 whole cinnamon stick
6-8 sliced clementines
Seeds from 1 pomegranate
Instructions
Pour water and honey into a medium size sauce pan on medium heat. Add 4 or 5 star anise and cardamom pods with a sprinkle of cloves and fennel seeds. Throw in about 6 thinly slice, 2 inch strips of ginger (be careful not to put too much ginger as it can start to taste like medicine) and the cinnamon. Let it boil and stir until all the honey has mixed in then let simmer for 10-15 minutes uncovered.
Remove from heat and let it stand until it is cool enough to place in a container. Place the container in the fridge for a couple of hours or strain the syrup and place it in overnight. Finally, pour syrup over the bowl of clementines an top with pomegranate seeds.
I also tried straining it and pouring it over the clementines before I placed it in the fridge, letting both chill in the fridge mixed together overnight. It turned out great as well.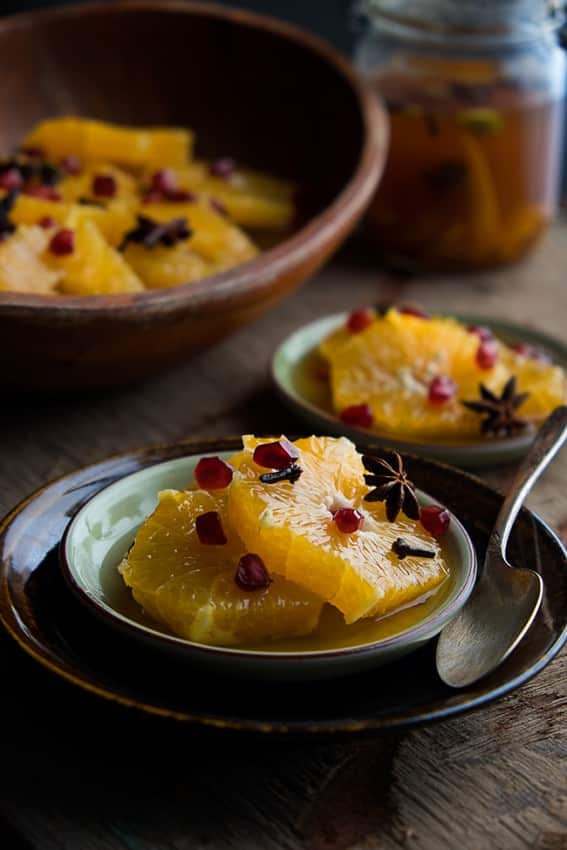 MULLED APPLE HONEY & GINGER CIDER RECIPE
I wanted to make this mulled apple cider recipe for my daughter, she was having a bad cold/cough and hot liquids were what the doctor ordered. Also, not only do most juices contain loads of sugar, but some even contain wheat! The apple cider we get here contains neither, a win on both fronts. It was her first hot drink and she loved it. Only taking 20 minutes to make, I like it so much that it might even replace a few of the many cups of coffee I have each day. On another note, after the kids go to bed, throw in a few glugs from the rum bottle and you got yourself a super dessert drink for when the friends are over.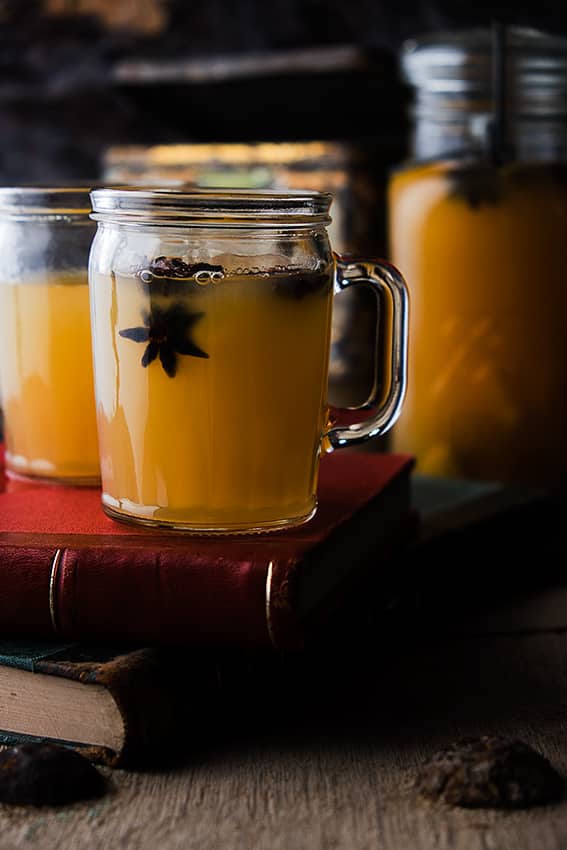 The mulled apple cider recipe is relatively similar to the clementine dessert. Instead of water you pour 1o cups of apple cider, 1/2 cup of honey into a sauce pan. Throw in 4 star anise and cardamom pods with a small sprinkle of cloves and fennel, a cinnamon stick and a few thin slices of ginger. Bring to a boil allowing the honey to dissolve, then let simmer on low for about 20 minutes. Strain and serve.
We are definitely lucky to be in a honey capital, as Oman is famous for it's natural honey. There are 3 honey seasons that range depending on the flower growing, each giving the honey a unique taste.  Mixed with spices it a tough combination to beat.  What are your favorite honey and spice dishes?
Google+ Comments