Adobe Lightroom Classic CC has a new tool called the Range Mask. Allow me to show you how much it ROCKS for food photography.
For all those who love editing their food photography in Lightroom, Adobe released two new (and different) versions of their most popular software.
Adobe Lightroom CC was the name of the original desktop version, but now this name is reserved for the brand new web/cloud based photo editing software sporting a slick new interface. The original desktop version has a new overhaul as well, but keeps the original interface and has a new name, now Adobe Lightroom Classic CC.
Other than utterly confusing the majority of the photography community, Adobe offered up a big performance increase for the new Adobe Lightroom Classic CC and added a new tool in the bag called the Range Mask.
This new tool allows you to quickly adjust your sloppy masks to pinpoint on specific colors within the image. Considering the majority of food photography deals with big solid chunks of color, this new tool may quickly become your best friend if you want to get those food photos popping with post production.
adobe lightroom classic cc range mask
I have long awaited the new Range Mask tool inside of Adobe Lightroom Classic CC. I use a similar tools in other photo editing software and can finally incorporate this powerful tool into my Lightroom workflow.
Quickness of post production is always a factor for any food photography production. When I have a lot of items in the shot, creating the perfect masks can sometimes take a back seat to speed.
The new Range Mask tool works with both color and luminance, luckily most food shots contain a lot of solid colors. Now sloppy masks can be quickly shored up with a few clicks and in a couple of seconds food photographers can make their subjects pop off the plate or background.
Need help turning those blah RAW food images into stunning colorful professional quality photographs? Let me walk you through my entire post production workflow using Adobe Lightroom! You will not only see how I adjust my images and get them to pop inside the software, but you'll get a glimpse into my entire process, from lighting to composing all the way to making my photos come alive inside of Lightroom! Find out more about the course here!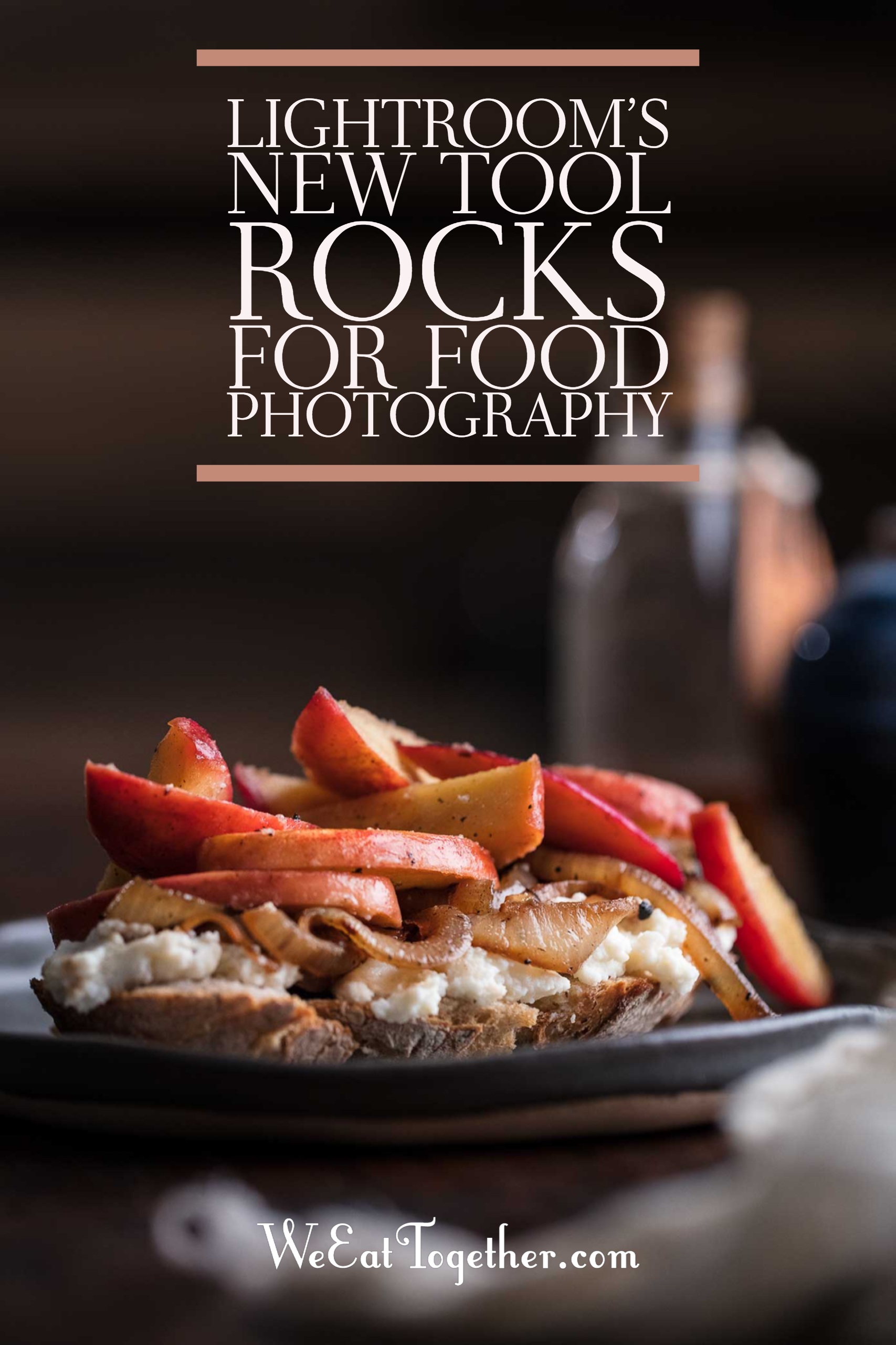 Google+ Comments