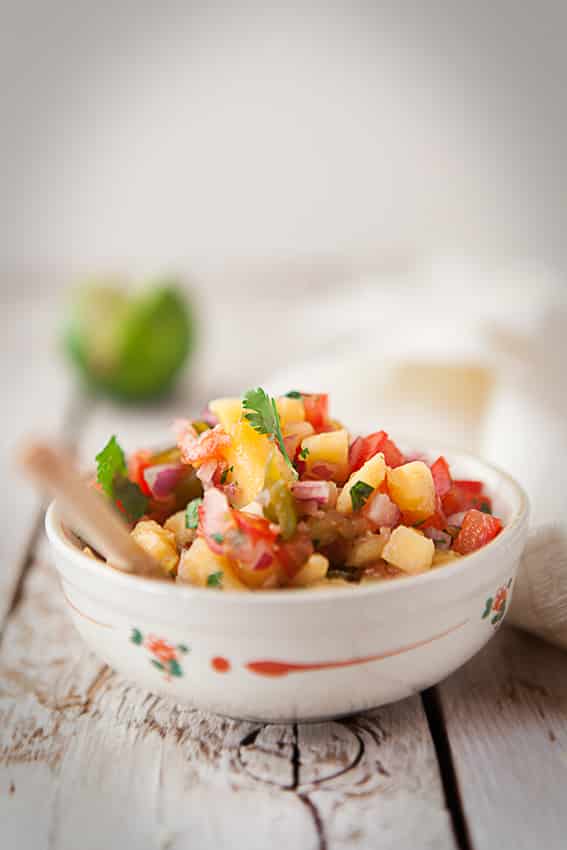 Fresh Mango Salsa Recipe. Watch Out Its HOT!
1 Green Mango
5 medium sized tomatoes
2 large jalapenos (whole)
5 green onions
¼ cup red onion
¼ cup fresh cilantro
2 tbsps. Molido Chili powder
1 tbsps. Cumin
For this fresh mango salsa recipe, remove skin and cube mango. Finely chop 3 of the tomatoes, jalapenos, red and green onions either by knife or food processor and place in large mixing bowl. Mince cilantro and stir in along with Molido Chili powder and cumin. Using a blender, liquefy the other 2 tomatoes and pour into the bowl. Mix well and cover with cling film, then place in the fridge for 1 hour to allow all the flavors to combine.  For those that love a bit more kick on the spice – o – meter substitute jalapenos with habaneros or just leave in fridge over night.
Want more great RECIPES?
Google+ Comments