With Valentine's Day just a day away, I thought I would share with you this simple skillet dessert to spice up the celebration of love. However, you don't need a holiday to bake this delicious cake. On those days that leave you with little time to prepare, this simple, light and beautiful dessert will definitely impress your better half. Although, if you've chosen to cuddle up at home with your sweetheart this year, then this boozy strawberry gingersnap skillet cake recipe is a perfect end to a romantic meal.
For the first time, Heather and I have to spend Valentine's Day apart. I'm up in Oregon visiting my side of the family and she is down in Los Angeles taking care of ours. Sad, I know, but this post will be a gentle reminder to make this boozy strawberry gingersnap skillet cake recipe for her as soon as I get back. I'll put some extra love in making it too, as she is graciously taking care of our kids while I'm away and simply because she is an amazing, smart, and beautiful person who's editing this post for me. Seriously though, she is an incredible person, the best wife a guy could have and I hope she enjoys this recipe as much as I do. Celebrate Valentine's Day with this delicate, fluffy skillet cake (think angel food cake) spiced with cinnamon and ginger, then a double shot of liquored-up toppings, strawberries simmered in brandy, butter and brown sugar and a rich brandy whip cream. It is an easy skillet dessert perfect for our loved ones.
As for the shoot, I am really digging my new rustic background. It really added that "country cabin" feeling, which I think adds a little romance to the overall aesthetics. See my other post about my new backgrounds from SoulArty.
​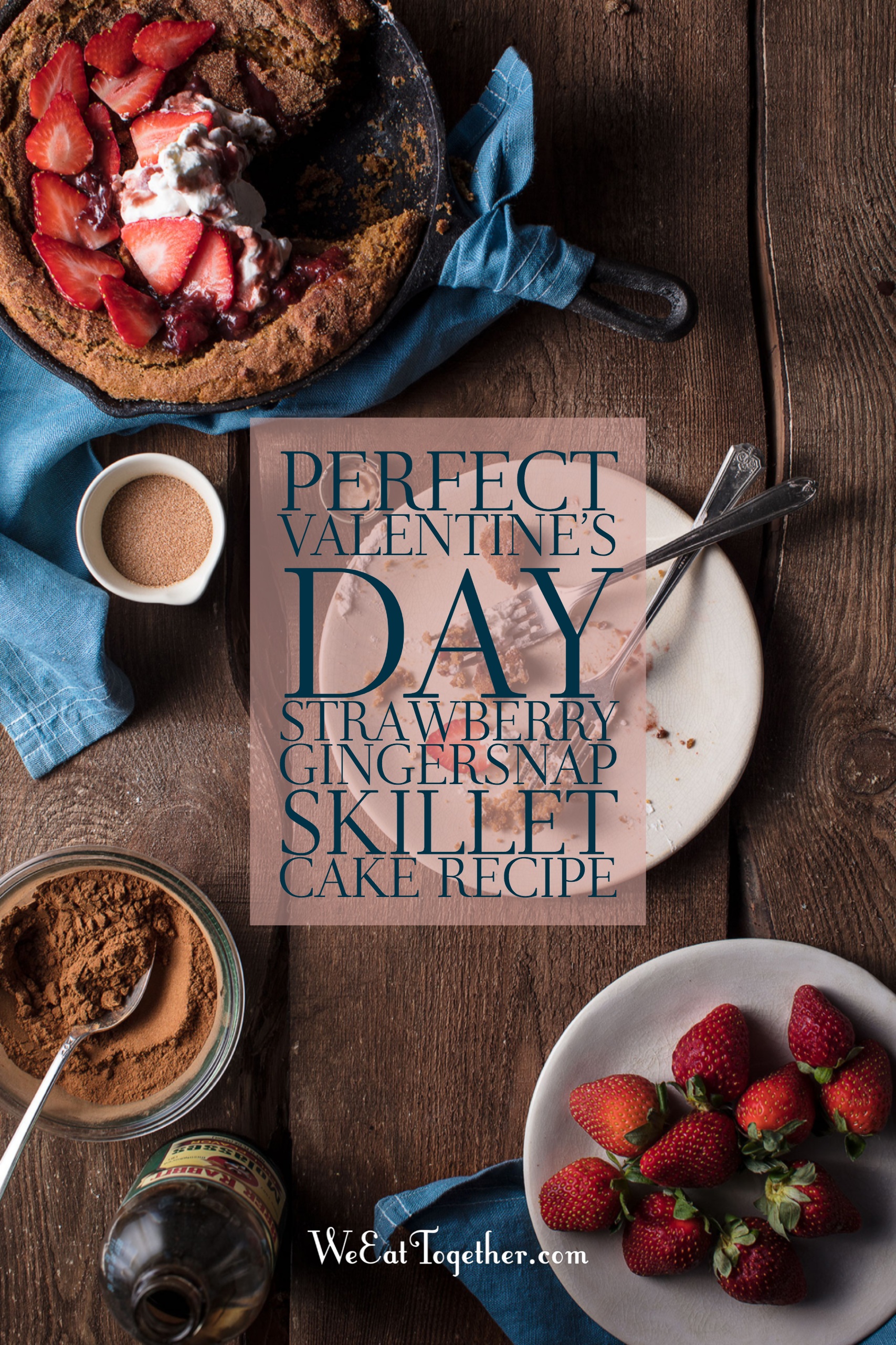 Google+ Comments