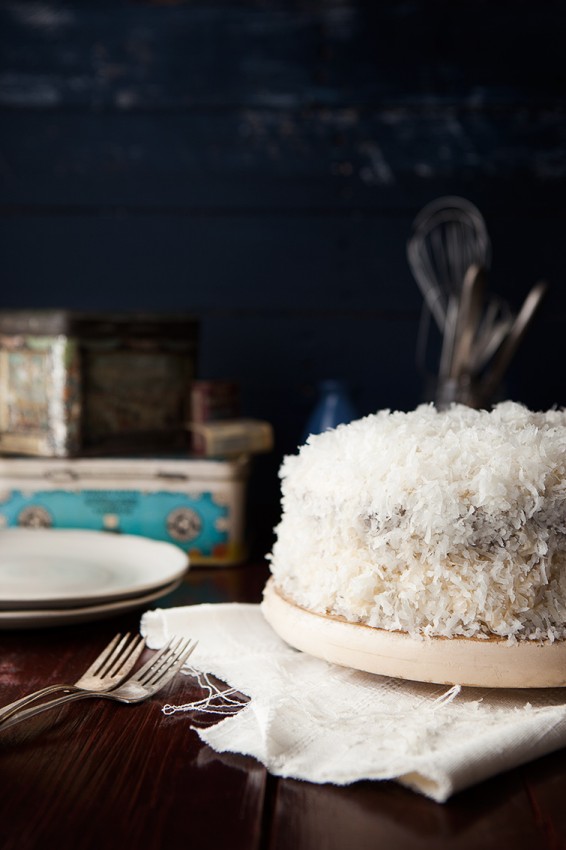 WANT TO SEE HOW I MADE THIS PHOTO? CHECK OUT THE TWO MOST IMPORTANT PHOTOSHOP TOOLS FOOD PHOTOGRAPHERS MUST KNOW
Heather suddenly got a craving for some carrot cake, I'm a big fan too, it's about the only cake I'll eat.  I've always wanted to put my baking gloves on and give it a try, so I started looking around the web for the illusive carrot cake recipe.  I found this recipe for what Zoe, at zoebakes.com touts as the "Ultimate Carrot Cake" and I thought, I'd give it a try.  I'd have to say that her carrot cake recipe is pretty darn good.  The ultimate? There might be a few moms out there that have a word to say about that statement, but for me I'd have to agree with Zoe. The picture above is my rendition of Zoe's carrot cake recipe.
INTERESTED IN FOOD PHOTOGRAPHY? CHECK OUT SOME OF THE ESSENTIAL PHOTOGRAPHY GEAR WE USE TO CREATE OUR PHOTOS! THIS DELICIOUS CARROT CAKE RECIPE WAS SHOT USING CANON'S EF 24-70mm f/2.8L USM Zoom Lens, SEE WHAT WE HAVE TO SAY ABOUT IT. READ OUR REVIEWS
Simply The Best Carrot Cake Recipe Ever!
Simply The Best Carrot Cake Recipe Ever!
Author:
Ingredients
1 pound finely grated carrots
1 1/4 cups sugar
1 cup firmly packed brown sugar
1 1/4 cup canola oil
4 extra large eggs, at room temperature
2 teaspoons pure vanilla
Finely grated zest of 1 large orange
2 1/4 cup all-purpose flour
1 1/2 teaspoons baking powder
1 teaspoon baking soda
1 teaspoon ground cinnamon
1/4 teaspoon ground ginger
1/2 teaspoon salt
1/4 teaspoon ground cloves
1/4 teaspoon freshly ground nutmegs
1 1/4 cups sweetened shredded coconut
1 cup chopped dried fruit (apricots and cherries)
Cream Cheese Frosting:
28 ounces cream cheese, softened
8 ounces unsalted butter, softened
2 teaspoons pure vanilla
1/4 teaspoon lemon extract (optional)
2 teaspoons lemon juice
5 cups confectioners' sugar
2 cups sweetened shredded coconut for pressing on the outside of the cake
Instructions
Grease two 9″ cake pans and line with parchment. Preheat oven to 350 degrees.
Cake: Mix up the flour, baking powder and soda, along with the other spices in one bowl. In another bowl crack the eggs and whisk with the two types of sugar, the oil and vanilla. Then combine and stir until they have blended smoothly.
Grate carrots until your fingers fall off, or buy one of those fancy shredders. Pour in the carrots to your mixture along with the raisins and other dried fruit your using. I just used raisins.
Pour into the pans and cook for about 30 minutes, jab a toothpick or whatever you got at hand, (I only had a wooden chopstick) and check to see if it comes out clean. Let cool completely, before spreading on the cream cheese frosting.
Cream Cheese Frosting: Grab a bowl and use an electric mixer to blend cream cheese and butter together. Pour in the extracts and blend until smooth. Then slowly pour in the confectioners' (icing) sugar, maybe a couple of cups at a time to taste. Let your daughter or son lick the frosting off the mixer. Then set in fridge for 25-30 minutes to harden-up before spreading on the cake. After the cake is completely covered with frosting, finish it off by pressing some of the dried coconut shavings to the sides and top.
Google+ Comments