I'll have to keep Heather near to stop me, because I could literally eat a hundred of these, if not careful. These fried, bite-sized ball-o-fish are really the best Sri Lankan snack. Well worth the trip, but this time I was alone in Sri Lanka to photograph a story for Saison Küche the Swiss lifestyle and cooking magazine.
---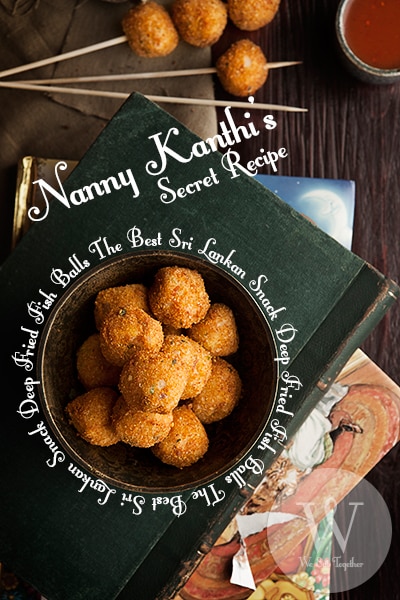 When I visit a country, I'm looking for food.
Let's face it. When off traveling, learning the culture and experiencing the history are all great times, but if we could do it all from the table, we would.
And we can!
That is what's so great about food; that true, local recipes can take you places, without leaving the comfort of the kitchen. That's at least what I found with Nanny Kanthi's "secret" deep fried fish ball recipe. Try it out! It's a favorite around our house for its sheer simplicity and snack-ability.

Make Travel About Food
Nanny Kanthi's Deep Fried Fish Balls were my first Sri Lankan cuisine. And as a shortie (quick eat) type of snack the fish balls were really a great introduction. I try to eat it all when visiting a new country, especially the street food. The more locals, the better. The touristy restaurants are fine when your stomach is feeling the culture shock, but I like to search out the real food, family recipes perfected through years of pumping it out to happy eaters. That's what travel is to me.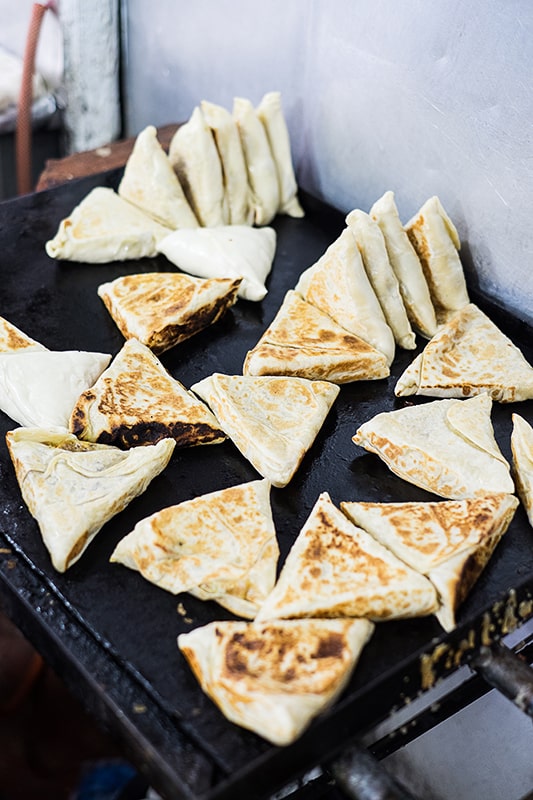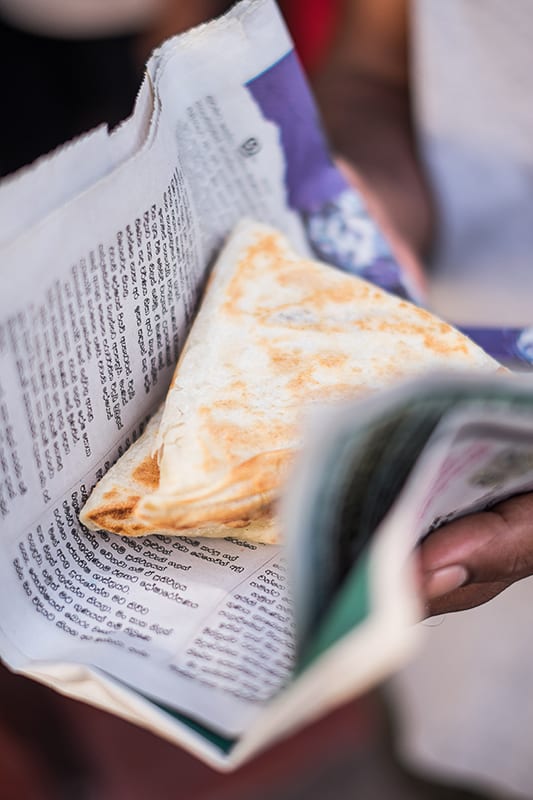 My latest editorial story was with Saison Küche the Swiss culinary magazine. This issue featured the beautiful city of Galle in the southern tip of Sri Lanka.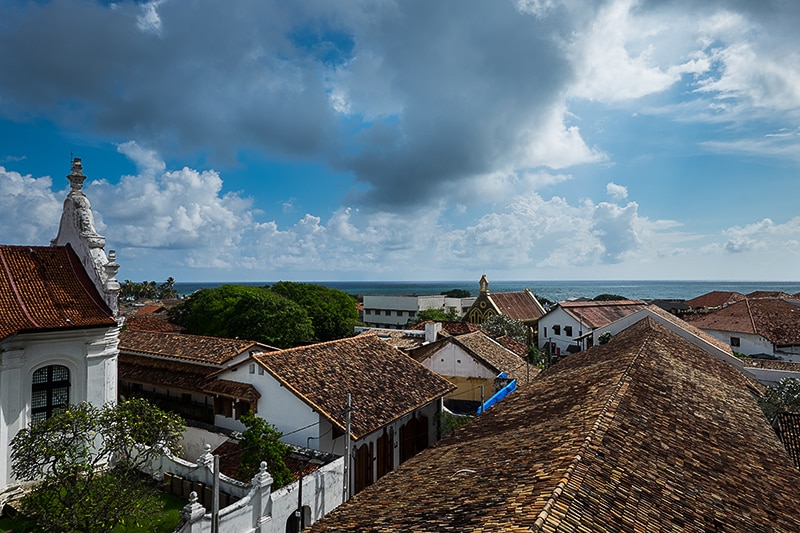 The railcars swayed to rhythms of beach life and breezy palms, for the two-hour ride from Colombo. Better than any rental car journey, I thought to myself while perched in the corridor connection with my legs dangling off the side of the train. The conductor was also a photographer and we spent the empty stops looking at photos on his phone.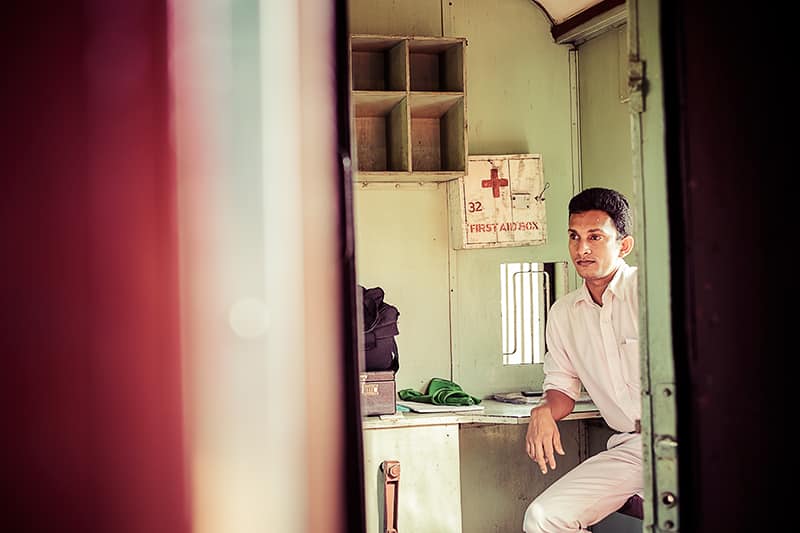 ---
I love shooting photo essays. Sometimes a single picture cannot do justice to the subject, and I just feel like it deserves all that I can give it. The hardest part of telling stories through images is conveying a clear message to the viewer.
Like to create amazing photo essays? Check out this step by step guide for making the whole process from concept to creation easy as pie!
Galle Fort: Staying True To The Spice
Galle, the city of colonials, spices trading and good food. From the Dutch to the British, it seems that every country has left its mark on the walls and buildings of the small fort city. On the food too. However, even with a increasing fusion scene, the traditional curries, shorties (quick bites) and hoppers remain king.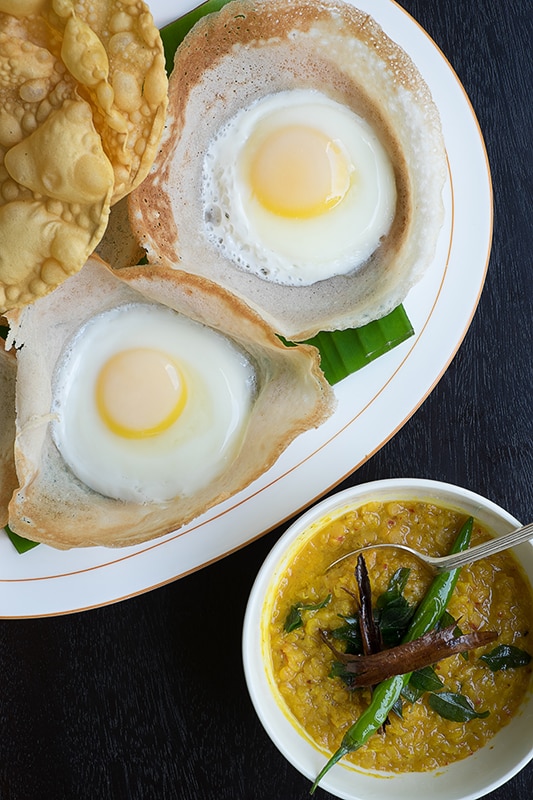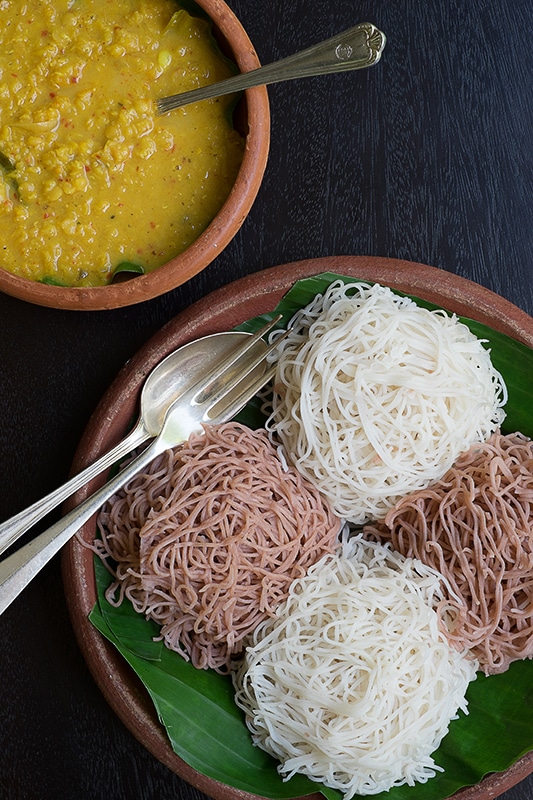 Even at the historical Amangalla Hotel, Executive Chef Sumit Batra is dishing out traditional dishes, with some of the most mouth watering Sri Lankan classics.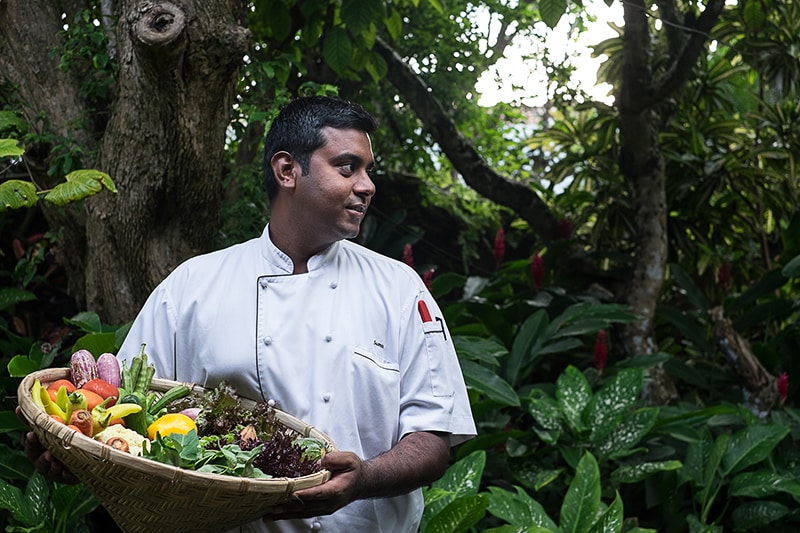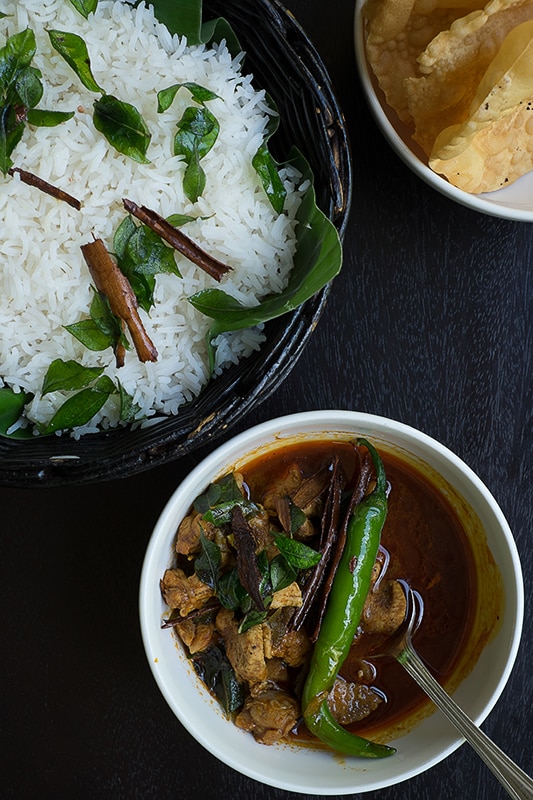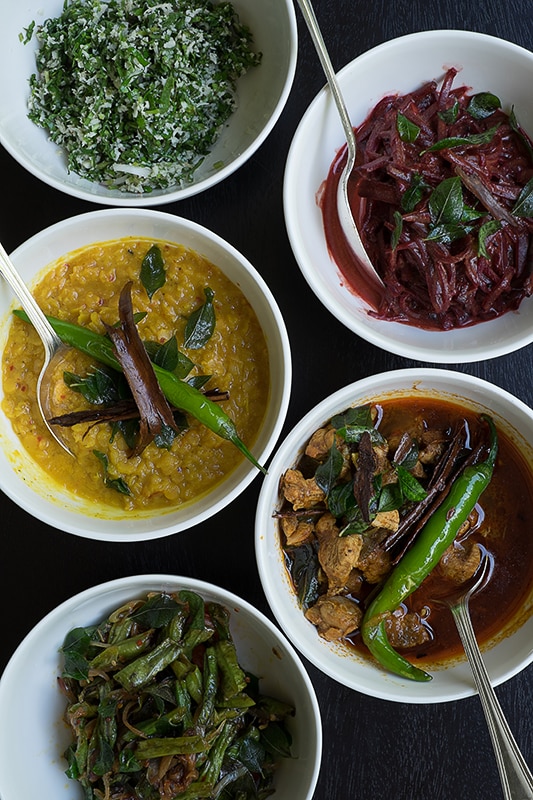 During my 9 day trip, I got to enjoy a few breakfasts at the Amangalla, with the fantastic travel writer Claudius Wirz, before heading off to meet the amazing chefs of Galle Fort.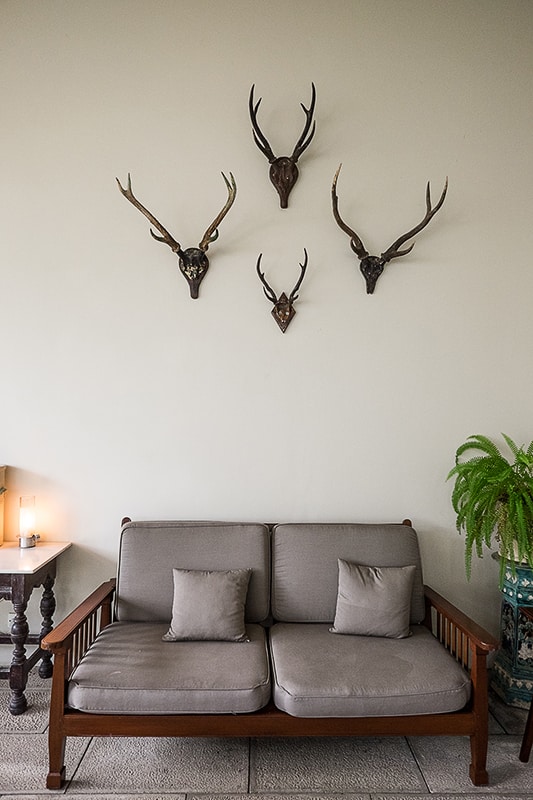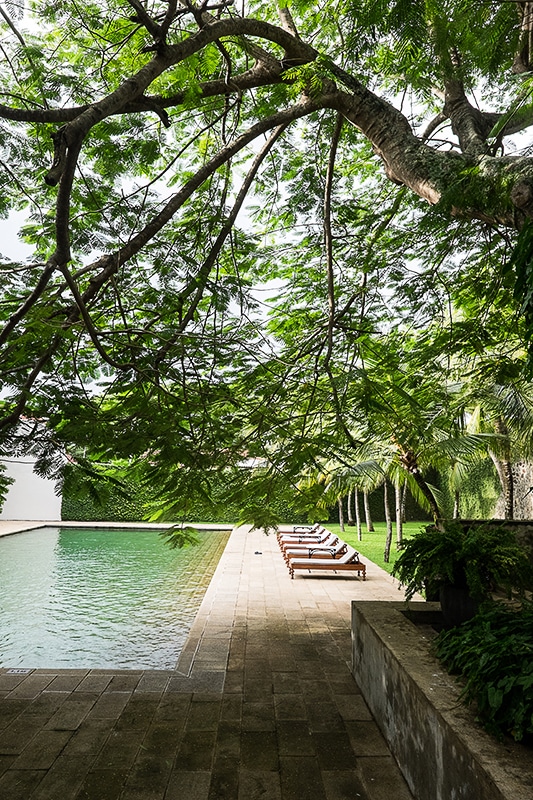 Each chef's story was intertwined with the history of Galle Fort and their life speaks through the flavors of the dishes they present.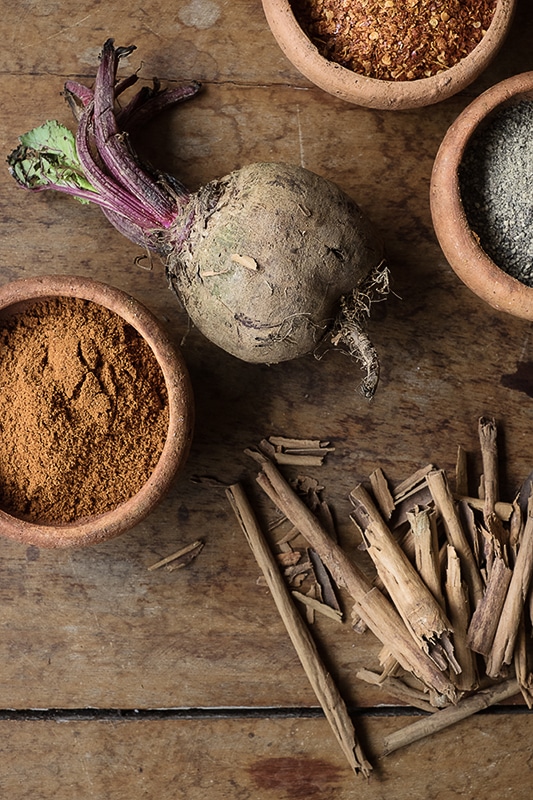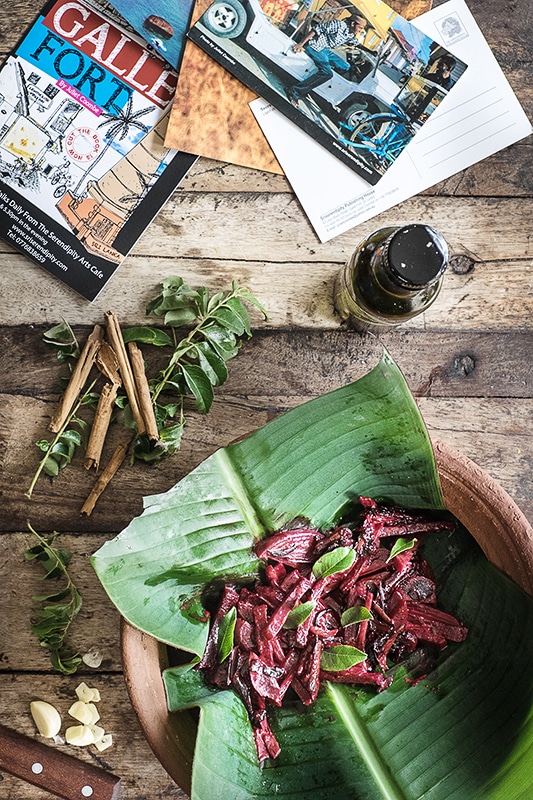 "There is a little bit for everyone in the vast ocean of Sri Lankan cuisine" ~ Chef Sanjeev Kapoor
Juliet Coombe came to island to help out shortly after the 2004 tsunami, and soon became a Galle Fort resident. She will show you around town and if you have time she'll even teach you to cook Sri Lankan staples at her Serendipity Cafe. Claudius and I tried our hands at making egg hoppers with coconut sambol. I even got to snap a shot or two, before I quickly devoured it's eggy goodness.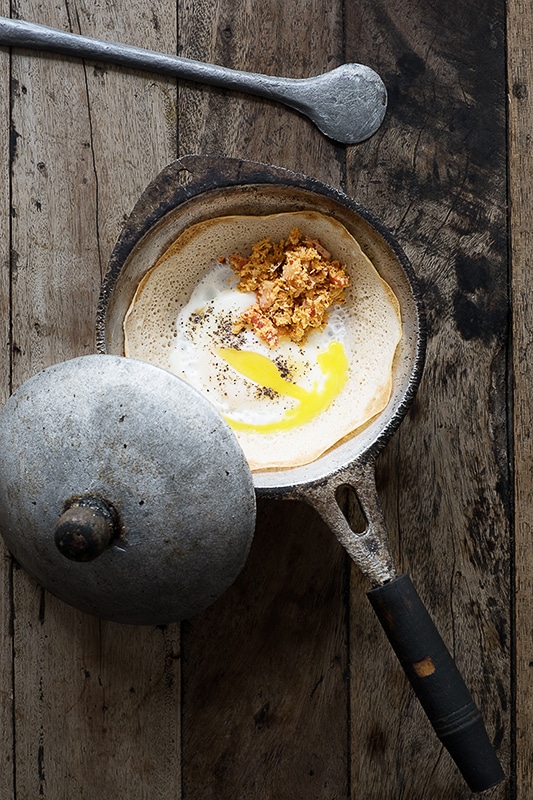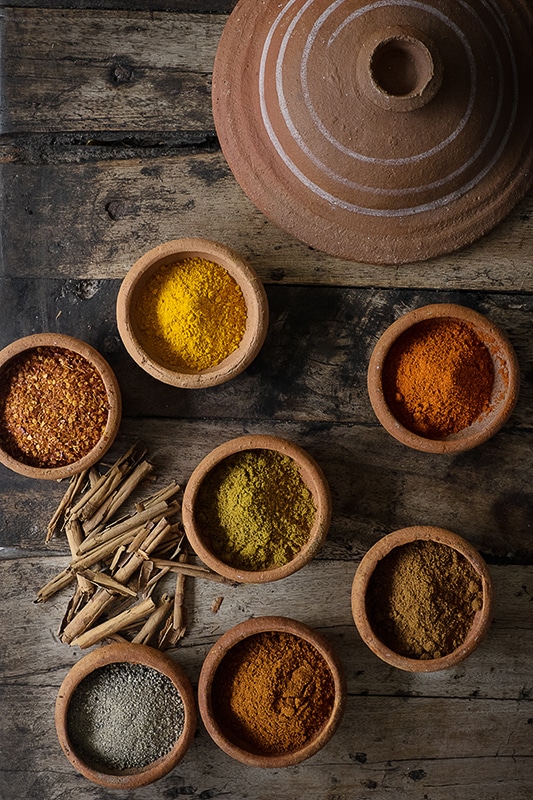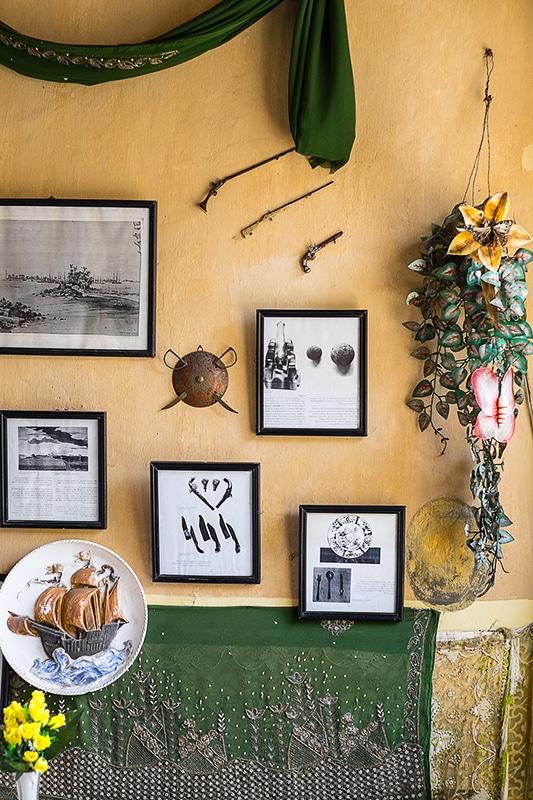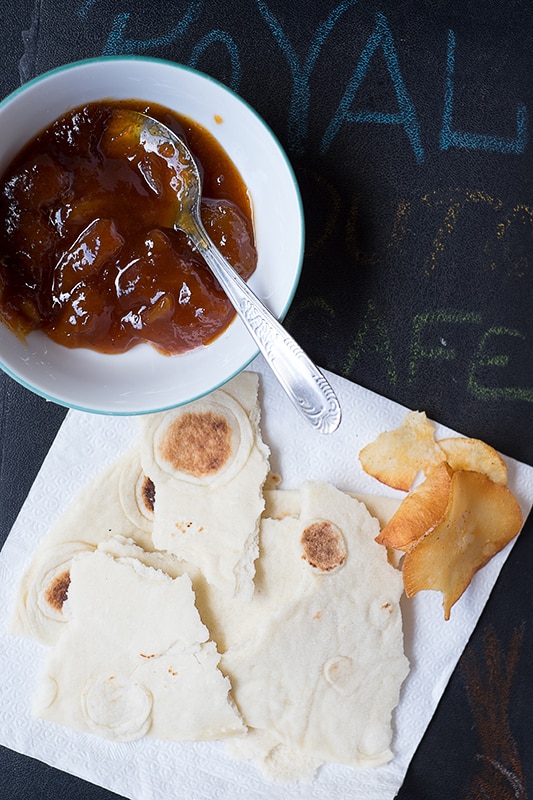 Between restaurants we chatted up the locals and strolled the streets eating shorties, and looking for light.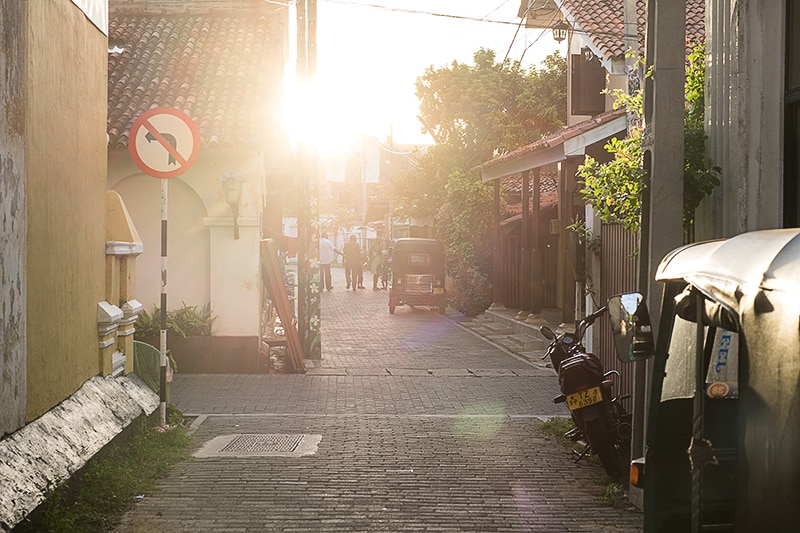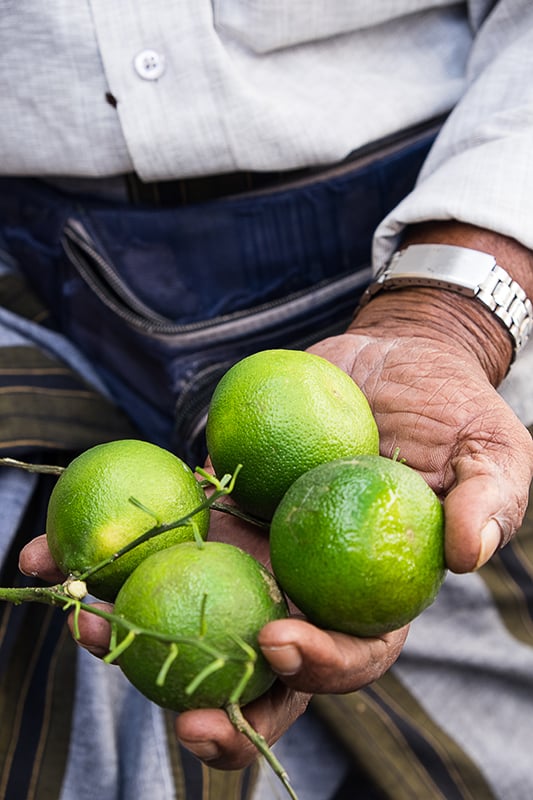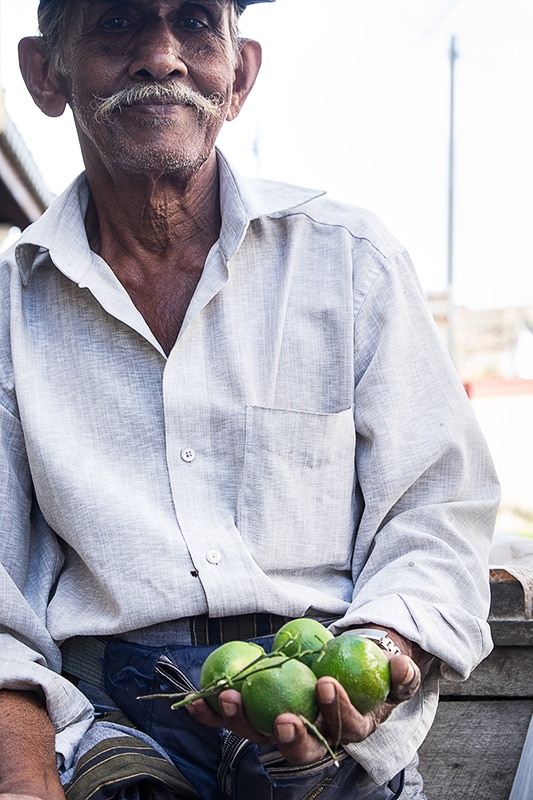 ---
FUJIFILM X-T1
Now would be a good time to let you know that I shot this entire story with my Fujifilm X-T1. This camera is made for travel. I walked around all day with the Fujifilm X-T1 and 4 lenses and didn't feel a thing!
Now the heaviest piece of gear I use is my tripod! Check out my full review including it's amazing video features here!
When In Galle…
The streets of Galle Fort wake up early, and as the sun rises, so do the shutters of the local shops. I broke my usual habit and woke up early too. I spent a few mornings sipping milk tea and listening to Juliet's father-in-law share the news with his early customers, before I set off to capture the action on the streets.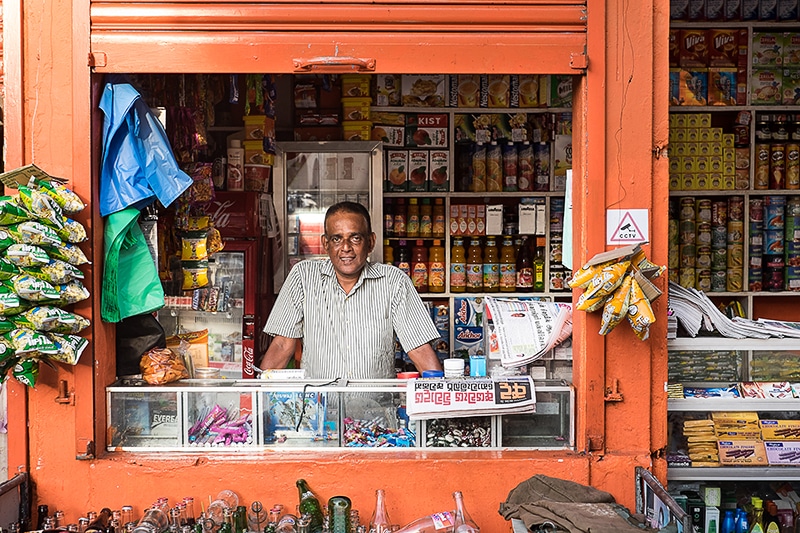 I jumped on the back of Chef Krisantha scooter and zoomed off to the local fish marked just outside the Galle Fort's walls to buy a fish for dinner that night. We arrived early in the morning because the boats dock at sun rise holding the catch, which is quickly weighed and served to noisy crowds of customers.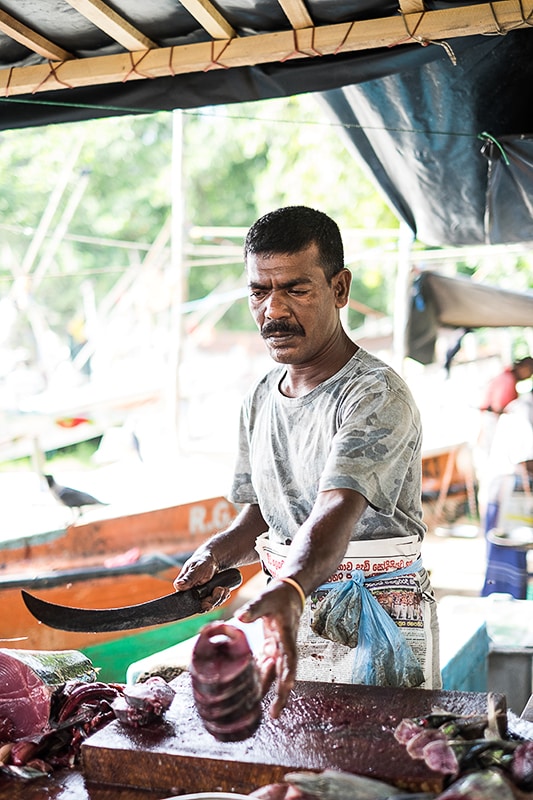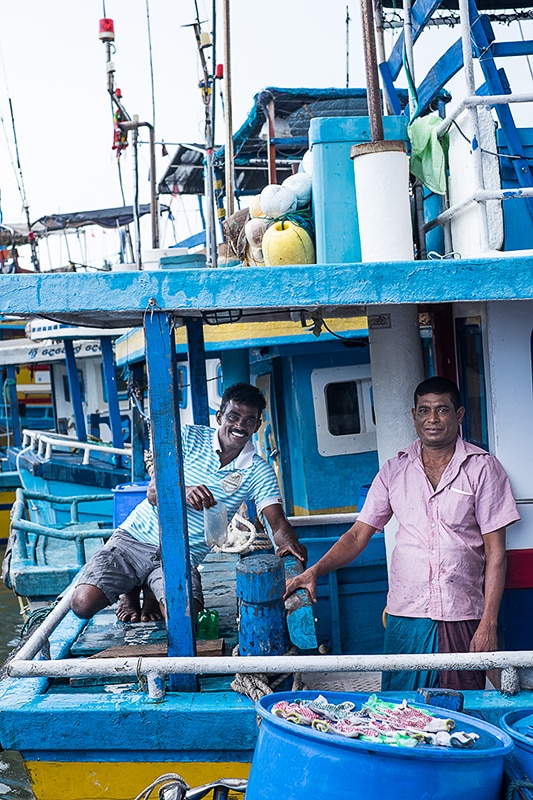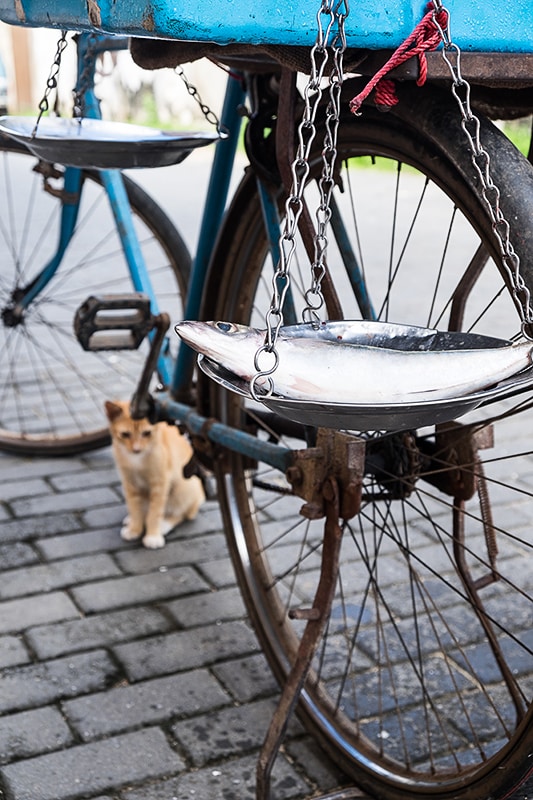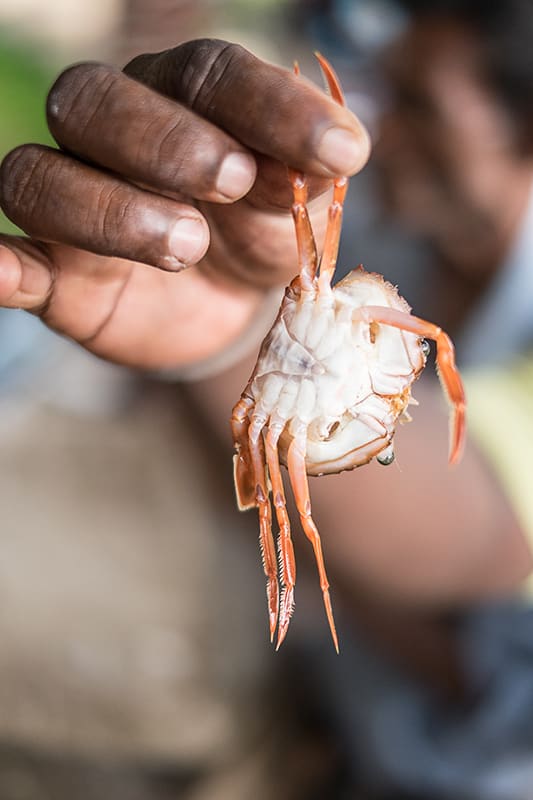 Chef Krisantha of Elita Restaurant took my fish and delicately carved it for a raw experience with his homemade wasabi sauce.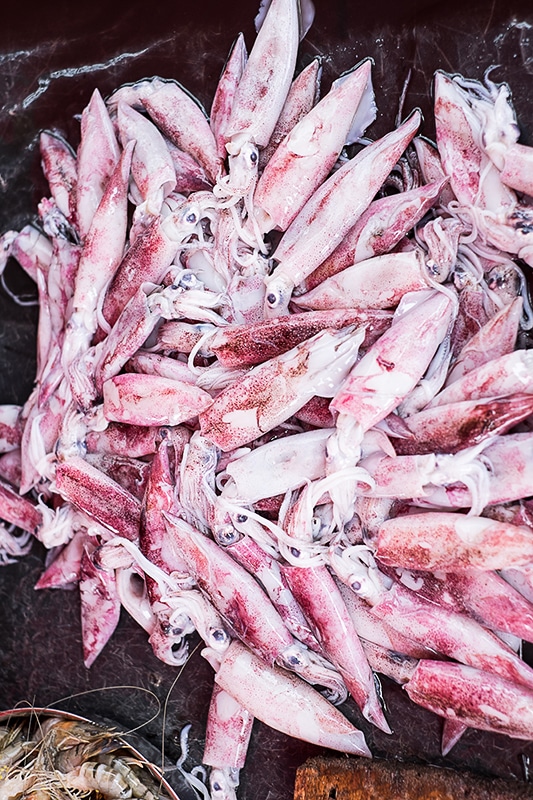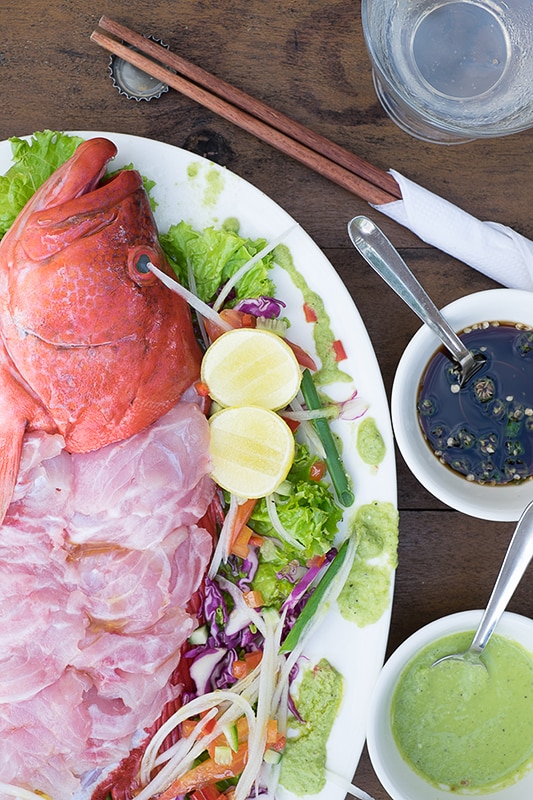 The next day I ventured off to find the raw foods. The Galle vegetable market is a small, but lively meeting point between the Sri Lankan farms and their kitchens. All of the food was real, flavorful and fresh; straight from the island soil.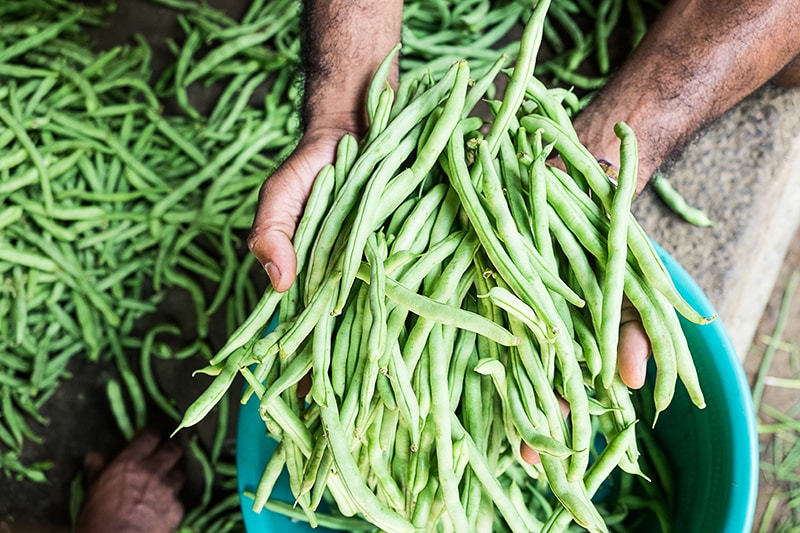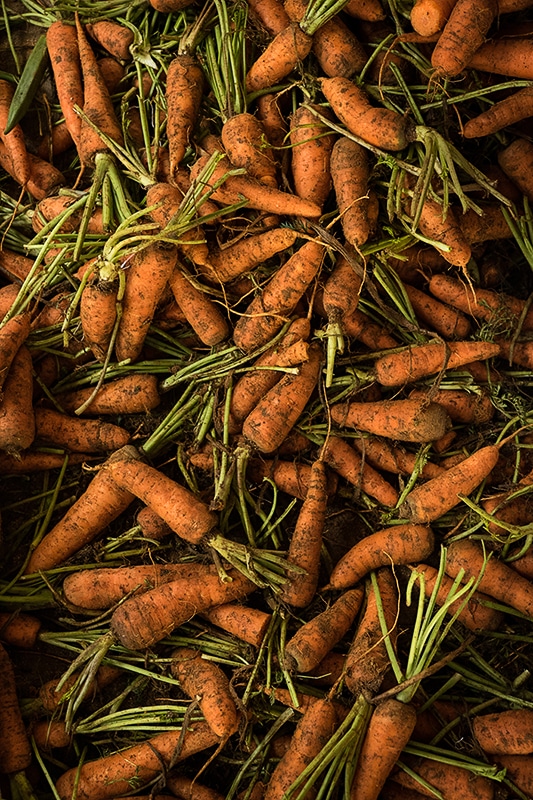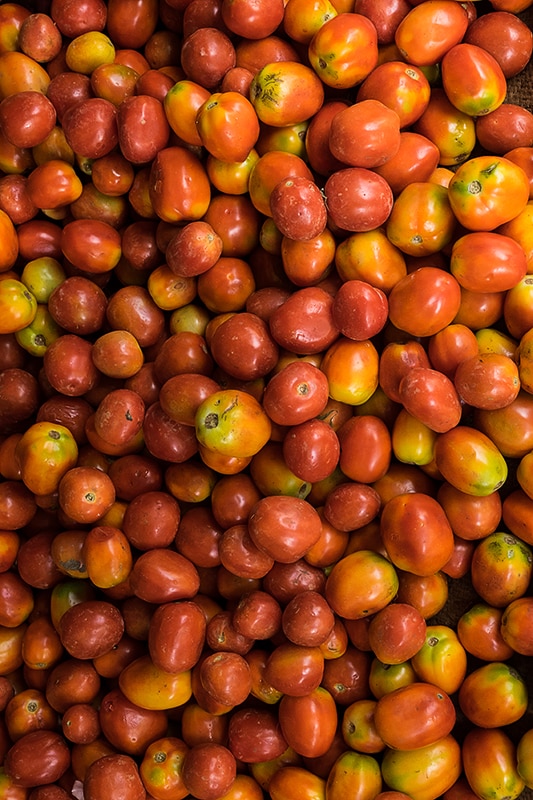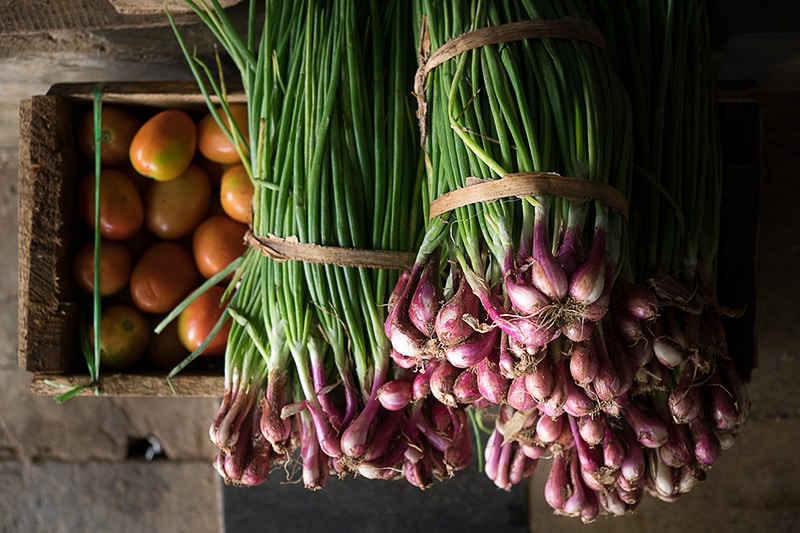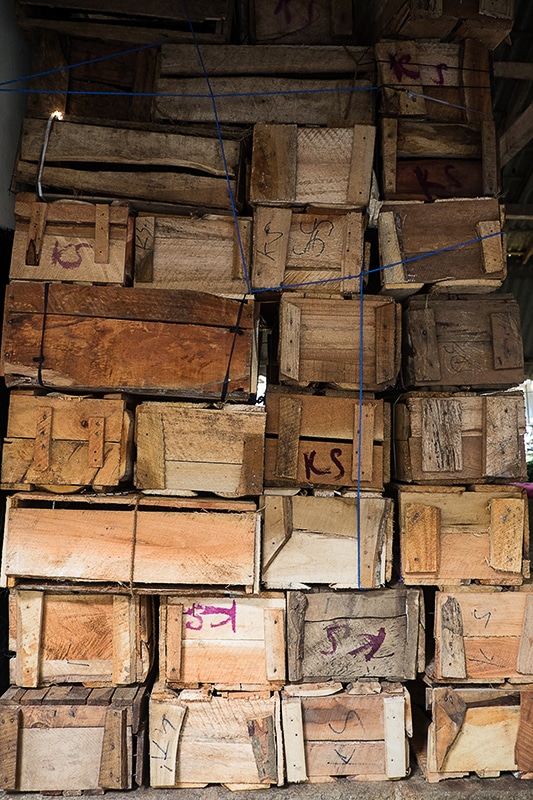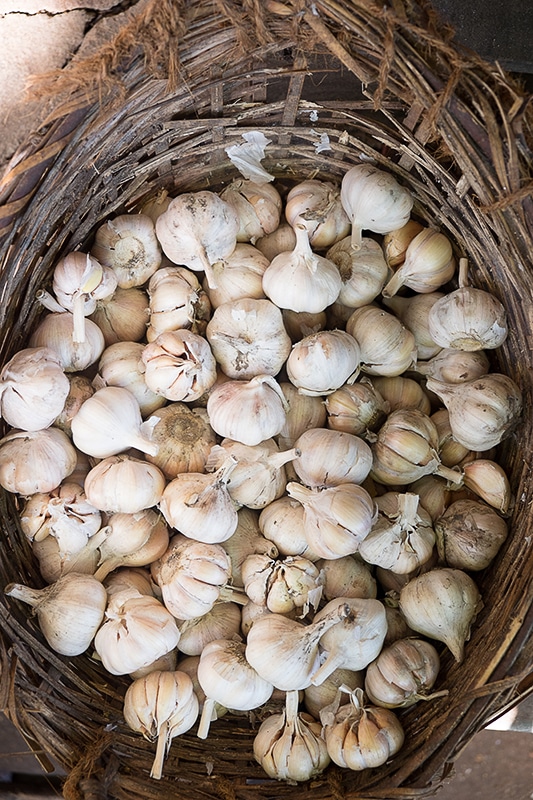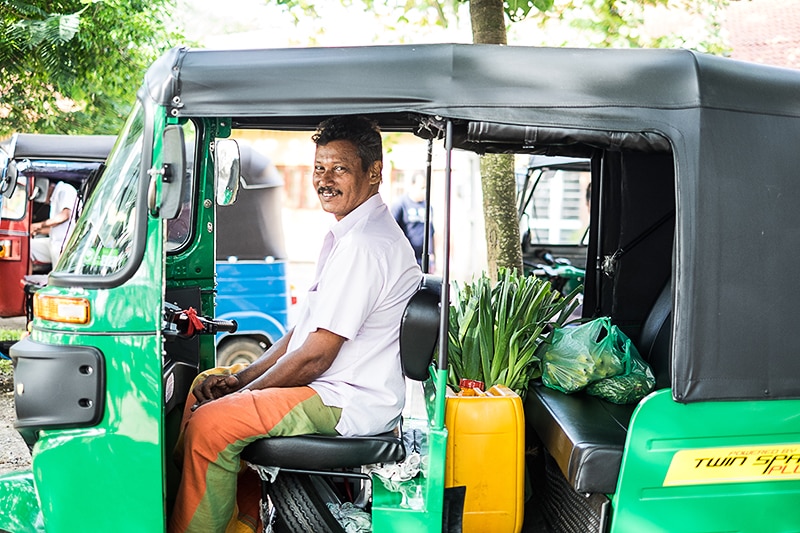 Galle is a city of flavor. The food is as deep and varied as the forts history.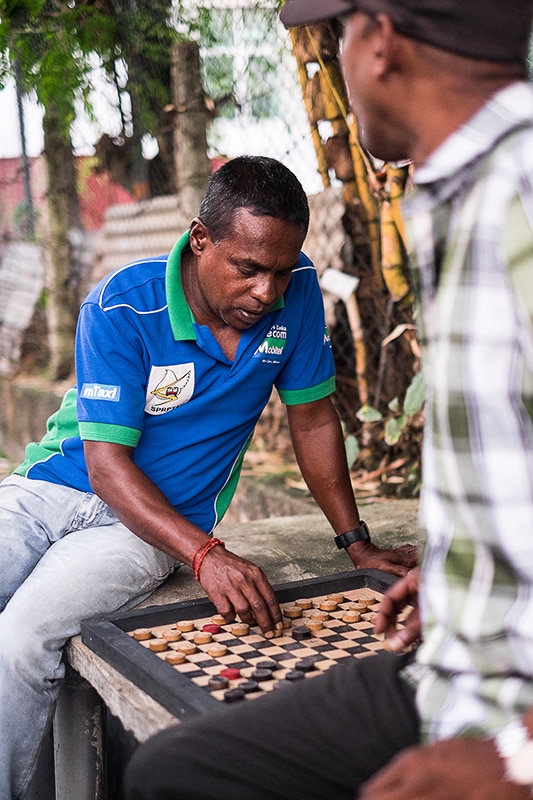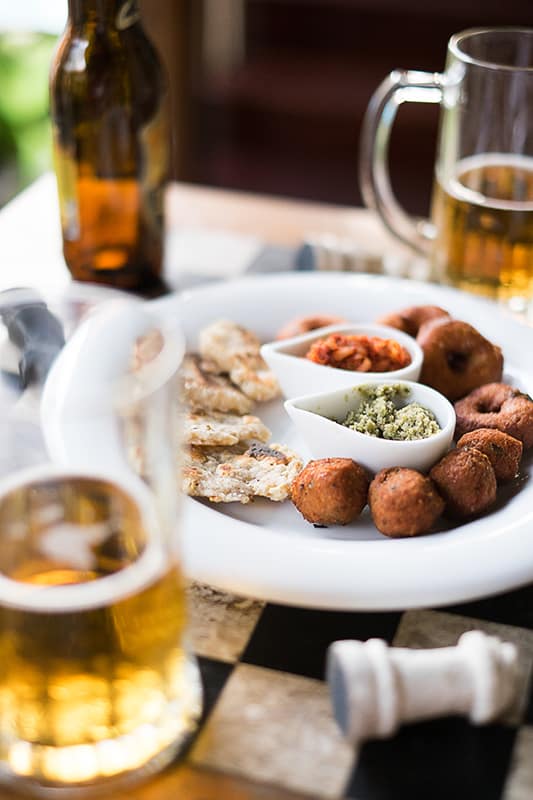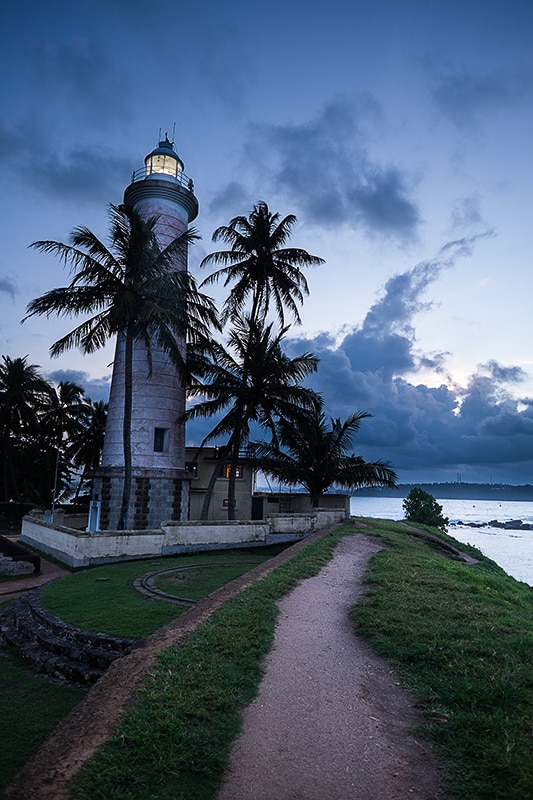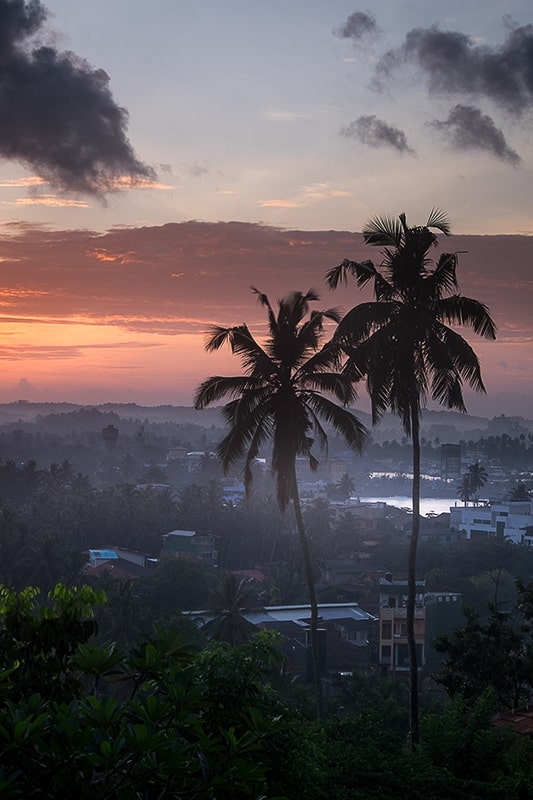 In my last post 3 Photo Essay Tips For Food Bloggers I talked about this killer new app I'm using, Steller. I love it for abilities to share stories in a artful, user-friendly way so I put this story up there too! Check it out below!
Google+ Comments