UPDATED!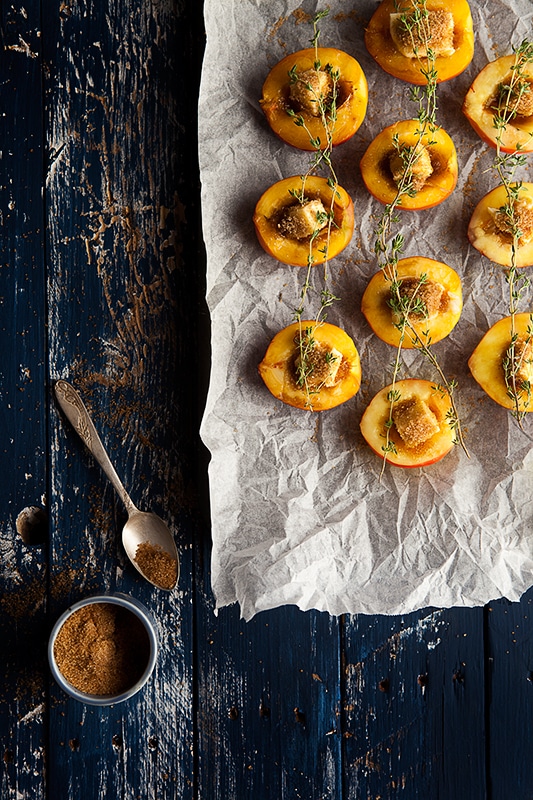 Natural Light
Camera Info: f/5.0 - 1/30 sec. ISO: 100
Focal Length: 70mm
White Balance: Daylight
Lens: EF24-70mm f/2.8L USM
Camera: Canon 5DMKII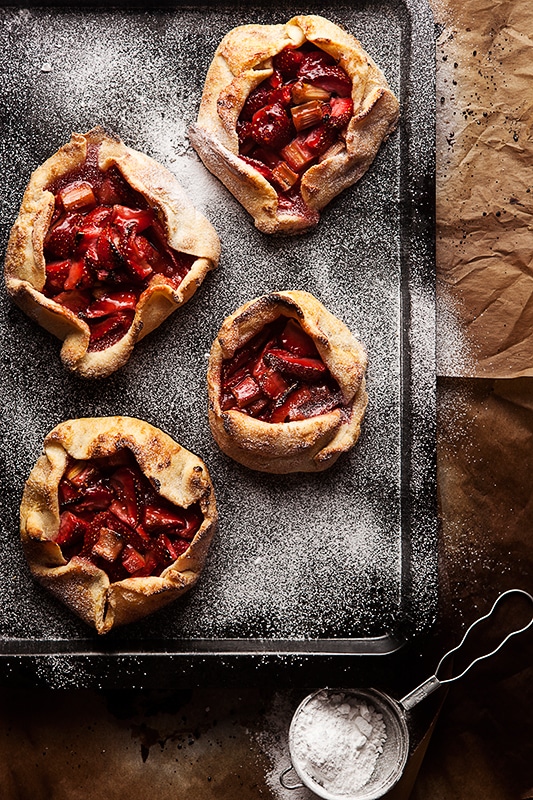 Studio Light
Camera Info: f/5.6 - 1/125 sec. ISO: 100
Focal Length: 65mm
White Balance: Daylight
Lens: EF24-70mm f/2.8L USM
Camera: Canon 5DMKII
Natural or Artificial Light, Which is Which? (mouse over the image to find out)
I should mention right off the bat that I am going to talk about how to imitate DIFFUSED natural light. It's something that I've been struggling with and a technique I see a lot of readers struggle with as well.
Here is a lighting setup I use all the time for Natural Light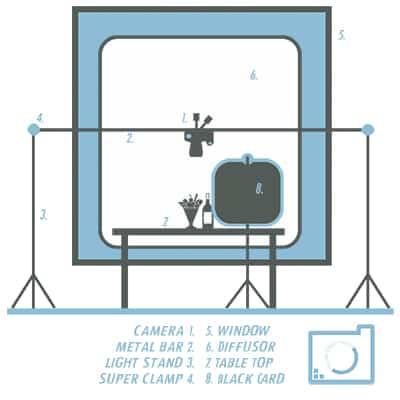 I love the look of natural light in food photography and to imitate natural light using studio strobes is difficult technique to conquer.
I'm sure most photographers, who must use studio strobes for whatever reason, have the same problems I do.  There are qualities to natural light that are difficult to explain, though when we see the two side by side, for some reason we can just tell the two apart.
So, it has been my goal to get my studio lighting up to a standard where people (especially other photographers) are unable to distinguish between the photos I made with natural light and the ones I make with studio strobes. I don't feel that I've reached that point yet, so this post will continue to grow as I do. But right now I have some obstacles that any photographer must overcome before their studio strobes start to look natural.
Can you tell which of these baklava shots was made with strobes?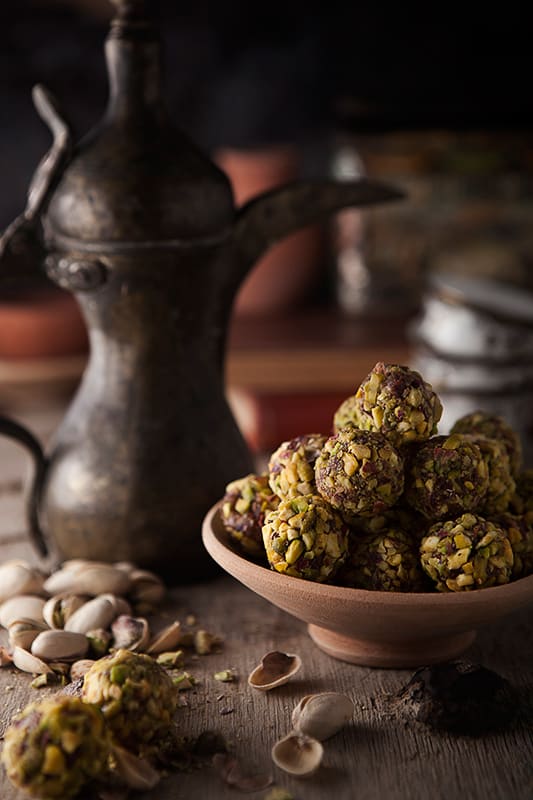 Studio Light
Camera Info: f/4 - 1/160 sec. ISO: 100
Focal Length: 70mm
White Balance: Daylight
Lens: EF24-70mm f/2.8L USM
Camera: Canon 5DMKII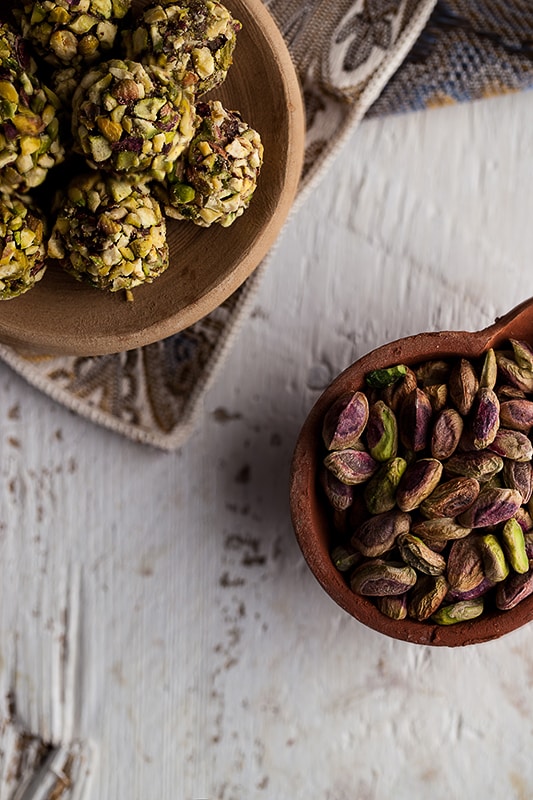 Natural Light
Camera Info: f/5.6 - 1/50 sec. ISO: 100
Focal Length: 100mm
White Balance: Daylight
Lens: EF100mm f/2.8L Macro IS USM
Camera: Canon 5DMKII
(mouse over the images to see which is strobes and which is natural)
Through many experiments, I have come to a set of conclusions about how to imitate natural light that I think might help other people traveling this same path and I'm ready to explain them here.
This is by no means a scientific experiment, so please take it easy on me. These are just some obstacles along the way that I've had to overcome myself, to make my photos come closer to what I see when I shoot using diffused window light.
How About These Two Shots?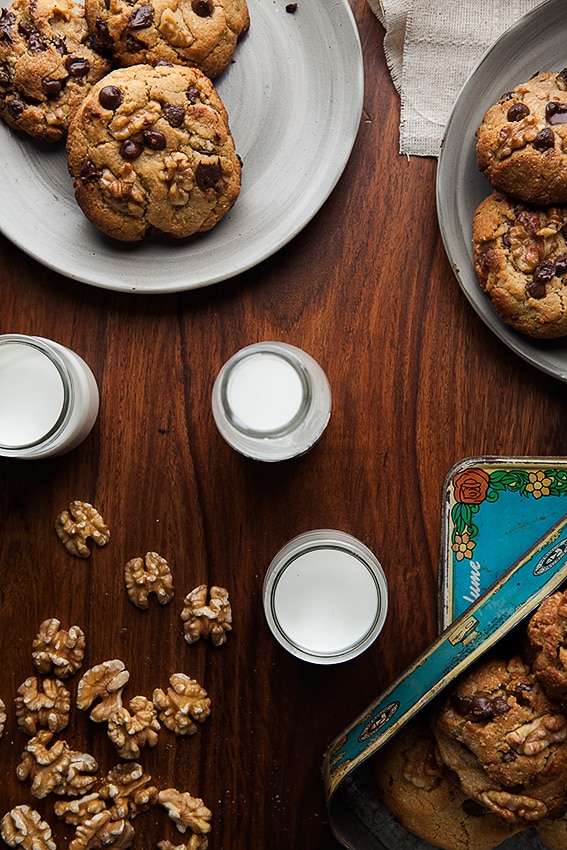 Natural Light
Camera Info: f/8 - 1/30 sec. ISO: 100
Focal Length: 50mm
White Balance: Daylight
Lens: EF24-70mm f/2.8L USM
Camera: Canon 5DMKII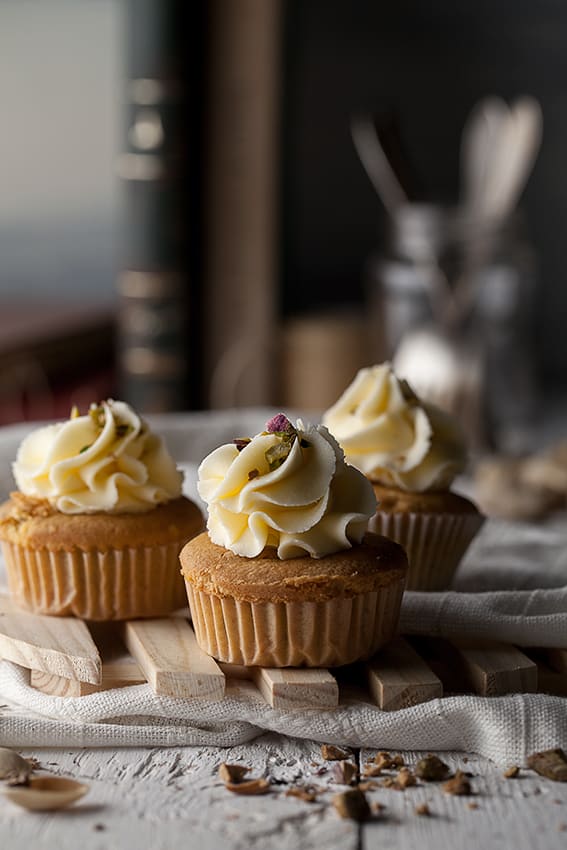 Studio Light
Camera Info: f/5.6 - 1/30 sec. ISO: 100
Focal Length: 100mm
White Balance: Daylight
Lens: EF100mm f/2.8L Macro IS USM
Camera: Canon 5DMKII
(mouse over the images to see which is strobes and which is natural)
How To Make Strobe Light Look Natural For Food Photography:
The Obstacles:
Adjust the Distance To Make Strobe Light Look Natural: See the transitions between the highlights and the shadow areas in the image below, this is a key element when we try to make strobe light look natural.
With diffused natural light, you can see a very smooth gradient between the two, but oftentimes with studio light, hard transitions occur, even when diffusing the light.

When I first started to try and make my strobe light look natural it was the gradient between the highlights and shadows that gave a hint to my use of strobe light. Everything would look great except, "HOW" the light spread, as if my highlights abruptly fell off a cliff into shadows, like in the first image above.  At a distance of 1ft. you can see the gradient from highlights to shadows is very abrupt, compared to when the strobe is moved to 6ft. from the subject.
As you move the light further, you'll notice the brightness of the image getting darker (this is called the inverse square law). You will need to compensate for this by adjusting your aperture, ISO or the power of the light. The farther you move the light back the more light will spread and that transition will keep getting smoother, but I find a healthy balance and natural look with my strobe light at about 5ft.
Get the free 3 Part Guide To Better Composition! Not only will you get tons of useful photo tips and techniques you'll get the low down on all the gear!
Fight Flat Lighting To Make Strobe Light Look Natural: Probably the most important obstacle is that studio strobes are more intense in the studio than sunlight coming through the window. I know this probably sounds obvious, but if you think about it, natural light dies pretty quickly after coming in contact with your subject. However, the strobe's light travels right past your subject, a lot further than you might think, even at its lowest setting. Why is this a problem? Well, the strobe's light will bounce off of walls/ceilings after coming in contact with your subject and reflect back into the shadow areas, so much so, that the image could become "flat". Flat lighting, or photos without shadow areas, are a dead give away that strobes were at use. This is why so many studios are painted grey, but don't worry about changing the colour of your walls at home just yet, I have a few tips for you below.
FLAT! FLAT! FLAT! No highlights, No Shadows, Low contrast and pretty much Sucks all around! Why? The studio light was too big, too close to the subject and too diffused. Also the white bowl acted like a white card reflecting light back onto the subject eradicating what little shadows I had to begin with.
Now this has light! You can see it represented by actual highlights and shadows. You get a defined direction. All around much better. This was shot using
speed lights attached to dish reflector and lit through a diffusor. Just like the diagram below. Although I had to move the speed light closer to the diffusor as its not as powerful as studio strobes.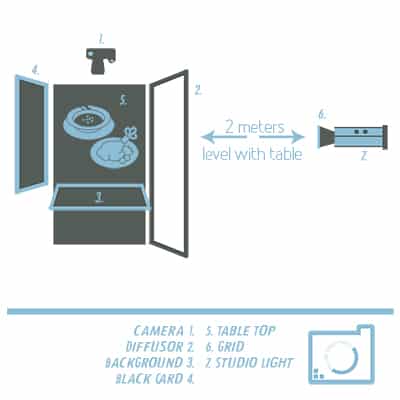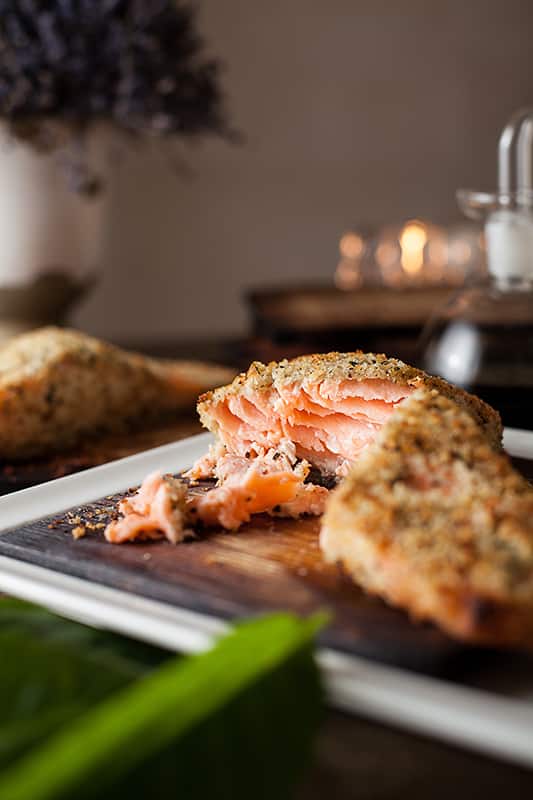 To fight off the flat-light demons, I've employed the use of the diagram above. You'll notice that it's very similar to the natural lighting diagram, but without a window. I've placed my strobe where the sun would be. I try to raise and angle the strobe as if it's in the same position as the natural light around 9:00am.
To further the fight, I've placed a honeycomb grid on the light as well (no. 6 on the diagram). This grid helps narrow the beam of light and prevents it from scattering around the room, reflecting back into my shadow areas.
Another thing is a black card on the opposite side of the strobe (no. 4 on the diagram). This will prevent that pesky light from going past the table and reflecting, off a nearby wall, back into my scene.
There is always room for improvement. So, as I gain some more tips, I'll post them here. This post is what I really love about photography, there are always challenges to overcome.
The Equipment:
Keep this ship afloat! If you're planning to buy some of this sweet gear just click through and buy on Amazon, it will help us to earn some cash so we can keep doing what we love!


Besides my camera, this Fotodiox 5-in-1 40" x 60" Collapsible Reflector is probably one of the most important pieces of equipment I own. Buy it for the diffusor alone! The silver, gold, black and white sides can come in handy, but the diffusor is a must if you want to control natural light. When direct sunlight shines through this bad boy it's a thing of beauty.
Throughout this guide it's the first piece that gets set up. I bought the largest one because it fills my window and completely covers my tabletop. It's an essential part of my artificial lighting setup as well! No photographer should be without. To make life even easier clamp it to one of the extension arms and light stands below.



This Bowens Gemini 500R is the studio strobe I use on a daily basis. At 500W its more than enough power. It produces crisp, clean natural looking light and even though it's a bit on the pricy side it will last for many years of constant use. Bowens is a good system that have been around for some time and they have lots of attachments and accessories to put on the lights. Pretty much industry standard.


You'll need one of these Bowens 60° Grid Reflector which will narrow that beam of light and so you can pop in some of the next item on the list, the Honeycomb Grids.



And to finish off the kit, grab a Bowens Grid Set. These will not only narrow that beam of light even further, they'll do a great job of making your subject pop off the background! They'll add shape and texture to your light and it's worth the price. But if you want to save some cash there is one more thing below.



This little bad boy is a wonder for those interested in speedlites. Clamp down your Canon, Nikon or whatever brand speedlite you have into the Neewer S-Type Bracket Holder with Bowens Mount and you can attach all the bowens S-Type light modifiers. Buy the Neewer holder, a speedlite and a few of the third party grids and reflectors (with a Bowens S-Type mount), you could save yourself hundreds overall. Just be aware that speedlites are not as powerful as studio strobes. You'll have to move them closer to the subject and/or use wide apertures or higher ISO.



Some other things you might not have are some of these Manfrotto Compact Stands or something like them. A good stand should last you eons and having a few around is just part of the studio photographer's environment. They hold everything you need. Whether you are working with natural light or strobes you will have to buy at least 3.

And for my 0˚ - 45˚ shots I use the Manfrotto MK190 Aluminum 4 Section Tripod the most. It comes with a really smooth head, it's light weight and best of all it has a extendable center column. That means you can extend the center column for those 90˚ compositions, by raising it up, clicking a button at the bottom and then extending it out over the table. This is nice for a quick overhead shot if your not using the type of setup you saw in my videos. Great for restaurants and hotels, when less gear is essential. Be sure to balance it. I've had some trouble with heavier cameras / lens combinations tipping it over when fully extended. Other than that, I use it mainly for my 45˚ shots and taking it out everywhere I go. It's much lighter than the previous models so traveling with the MK190 is a breeze.

Google+ Comments